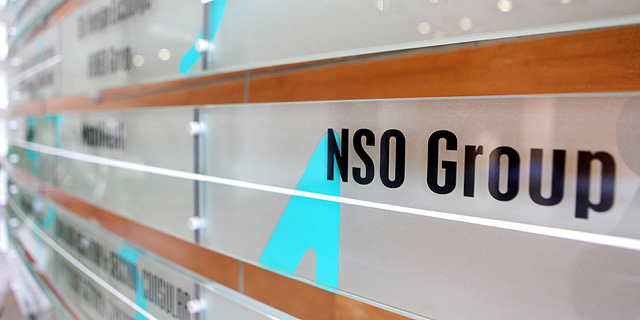 CTech'sThursday Roundup of Israeli Tech News
The Tel Aviv Stock Exchange wants to hitch a ride with Gett; NSO founders raised $500 million to buy back control of the company
CTech
: 2019-03-14T14:15:23..
The Tel Aviv Stock Exchange wants to hitch a ride with Gett. The exchange has approached Gett in recent weeks to explore a plan to float the ride-hailing company locally.
Read more
NSO founders raised $500 million to buy back control of the company. Last month, the co-founders and management team of the Israeli surveillance company announced they bought it back from majority stakeholder Francisco Partners.
Read more
Read more
Fleet management company I.D. systems to acquire vehicle location company Pointer. I.D. Systems will pay $72 million in cash for the Israeli company. Pointer will also get 11 million stocks in Power Fleet, a new company to be formed as a result of the merger.
Read more
Indian hospital chain Apollo partners with Zebra Medical to fight tuberculosis. The $4.9 million partnership will focus on the development of an AI-based chest X-ray interpretation tool for the early detection of tuberculosis.
Read more
CEO of burn treatment company MediWound steps down. Following a 12-year tenure, Gal Cohen will be replaced by the company's current chief financial officer Sharon Malka in late May.
Read more
For 888, 2018 spelled a drop in revenues, jump in profits. Online gambling outfits have been facing increased regulatory scrutiny in the U.K., one of 888's main markets, and in several other countries.
Read more
Dell Technologies backs cybersecurity startup Cymulate. The cybersecurity simulation software company completed a $7.5 million round led by Dell, Vertex Ventures. Read more
Medical device company HeraMED partners with device maker Quasar. Quasar, which operates a manufacturing line in Shenzhen, China and an engineering team in Israel, lists Johnson & Johnson, Medtronic, and Unilever among its customers.
Read more
Technion, Bar Ilan University to establish smart transportation research. The two institutions received a NIS 25 million ($6.91 million) grant from Israel's Council for Higher Education to establish the research center.
Read more
Online office space marketplace Hubble hires Israeli marketing veteran. Before joining Hubble, Israeli-born Shachar Radin-Shomrat held executive marketing positions at Brussels-headquartered voice-over-internet-protocol company Voxbone and London-headquartered adtech company MyThings.
Read more
Exxon Mobil looking into gas exploration off Israeli shore. Exxon Mobil has acquired Israeli government tender documents pertaining to oil and gas exploration rights off the coast of Israel. Read more