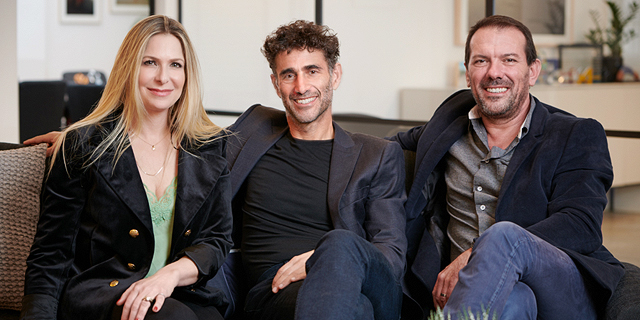 Mind the Tech NYC
Breaking Into The U.S. Market: Advice From Entrepreneurs Who Did It
Tel Aviv-based venture capital firm Qumra will showcase ten promising Israeli startups at Calcalist's third annual Mind the Tech conference in New York
Naomi Zoref
|
17:55 14.03.2019
When entering the U.S. market, the most important thing is to single out your first partner, the person to lead your company into the new market. This is what Asaf Peled, CEO of London-headquartered sports media company Minute Media, told Calcalist in a recent interview.
For additional information on the conference click here.
Peled is set to participate in Calcalist's upcoming Mind the Tech conference in New York City.
"I think it is critical that this partner is American. Someone who has worked in this market, knows it, knows how to access it," Peled said. "A person who finds a partner like that guarantees a smooth entrance. Otherwise, it could be very challenging."
"Getting a company from 10 million to 40 million in sales is not the same as transitioning from 40 million to 100 million. It requires different managerial skills," Gil Sadeh, CEO of Israeli insights company Signals Analytics Inc., told Calcalist. "In the early stages of growth, it is important not to be dazzled by candidates with impressive resumes and inflated positions in large companies, insisting on people with experience working in startups, who can take part in building and spreading the vision."
Sadeh added that a startup entering the U.S. should send one of its best executives to oversee the operation, setting aside at least one year to establish and stabilize the U.S. team. Calcalist's third annual Mind the Tech conference, which brings together entrepreneurs, investors, and business partners from Israel and the U.S. is set to take place in New York on April 10-12. During the event, Tel Aviv-based late-stage venture capital firm Qumra Capital will reveal a list of the ten most promising Israeli startups, showcasing Israeli companies Qumra partners believe have the potential to reach over $10 million in annual revenues.