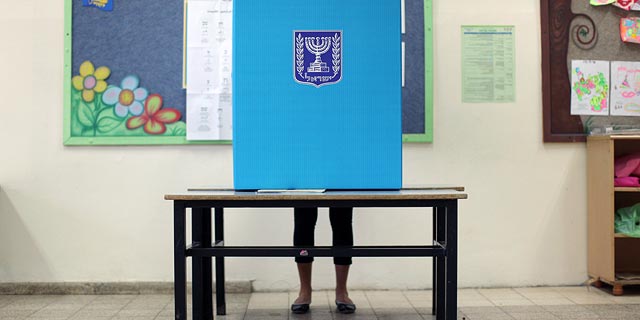 Twitter Unveils Special Emoji for Israeli Election
The emoji, which depicts the emblem of the State of Israel, shows a menorah surrounded by an olive branch on each side with a dark blue backdrop
Adi Pick
|
16:45 18.03.2019
With Facebook introducing its election ad policy last week and Israelis flocking to the polls in a mere three weeks, Twitter announced Monday a special emoji for the Israeli election taking place on April 9. The emoji depicts the emblem of the State of Israel, which shows a menorah surrounded by an olive branch on each side with a dark blue backdrop. The emoji automatically appears when tweeting the following hashtags #IsraelElections2019 #IsraeliElections and #IsraElections2019.
#IsraelElections2019 #IsraeliElections #IsraElections2019 https://t.co/V87xUoRxHe

— CTech (@Calcalistech) March 18, 2019
The Israeli emblem is also is shown on the country's ballot boxes.