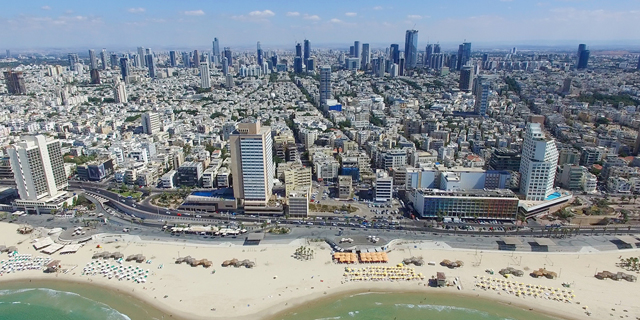 Pop the Champagne: Tel Aviv Is the Tenth Most Expensive City in The World
A survey released Monday by the Economist compared the prices of more than 160 products and services in cities around the world, found Paris, Singapore, and Hong Kong to be the most expensive
Adi Pick
|
12:20 19.03.2019
Tel Aviv is the tenth most expensive city in the world, according to the 2019 worldwide cost of living report published Monday by the Economist. The survey compares the prices of more than 160 products and services in cities around the world, including food and drinks, clothing, household supplies, average monthly rent, utility bills, private schools, and recreational activities.
For daily updates, subscribe to our newsletter by clicking here.
Paris, Singapore, and Hong Kong share the throne of the world's most expensive city. Rounding out the top five cities are Zurich, Geneva, and Osaka. New York tied Seoul and Copenhagen for sixth place, leaving both Tel Aviv and Los Angeles as the tenth most expensive cities in the world.