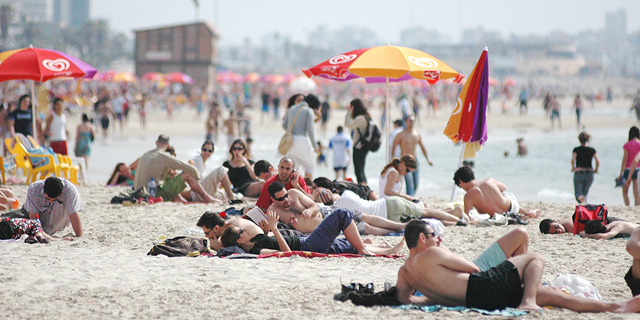 Israel Mulling Tourist Tax
Currently levied by 42 countries, tourist taxes are paid by non-citizens entering a country to help combat the negative effects of over-tourism and to invest in tourism-related government projects and initiatives
Adrian Filut
|
11:34 21.03.2019
Israel's mounting budget deficit is leading the country's Ministry of Finance to consider a revenue stream already in practice in many countries worldwide—a tourist tax. The ministry is considering levying the tax alongside other budget-propping steps, several officials at the ministry told Calcalist on condition of anonymity. The Ministry of Finance is also considers doing away with a currently instated tourist VAT exemption, according to these people.
For daily updates, subscribe to our newsletter by clicking here.
4.1 million tourists entered the country in 2018, staying on average nine days, according to official data from Israel's Ministry of Tourism.