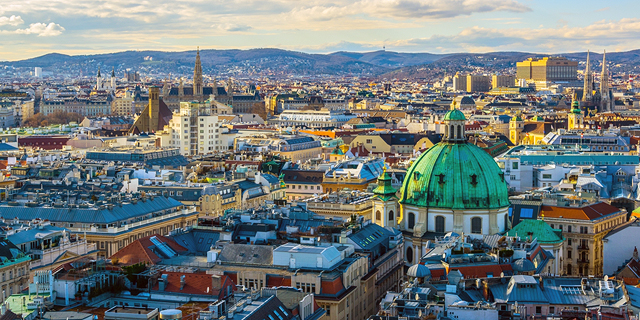 Brief
Ryanair Subsidiary Lauda Announces Tel Aviv-Vienna Route
The Austrian low-cost company also announced 20 additional destinations from Vienna International Airport, including Oslo, Brussels, and Liverpool
CTech
: 2019-03-24T14:58:55..
Lauda Motion GmbH, the Austrian subsidiary of Irish low-cost airline Ryanair, announced on Wednesday 21 new routes for its 2019 winter season. Among the new routes departing from Vienna International Airport are routes to Tel Aviv, Oslo, Brussels, Liverpool, and Lisbon. The new routes will begin operating in late October.
The company was acquired by Ryanair in January.