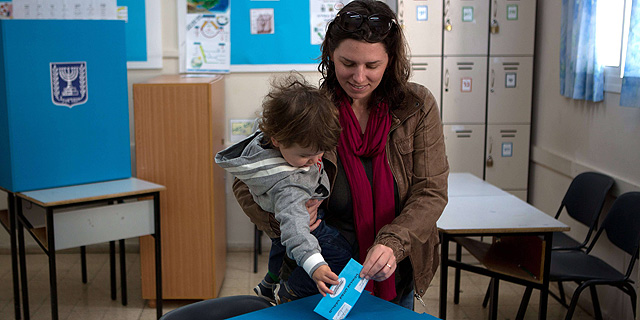 Brief
Israeli General Elections Kicks Off Thursday
5,137 state employees working in 77 countries will vote on Thursday, nearly two weeks before the rest of the country heads to the polls
Adi Pick
: 2019-03-27T13:30:35..
The first batch of Israeli voters will cast their ballot for the Israeli general elections on Thursday, the Israeli Ministry of Foreign Affairs announced Wednesday. 5,137 state employees working in 77 countries will vote on Thursday, nearly two weeks before the rest of the country heads to the polls.
Israeli Prime Minister Benjamin Netanyahu, who currently also serves as Israel's defense minister, immigration minister, foreign minister, and health minister, is running for a fifth term as prime minister. The product of a recent merger of two centrist parties, the Blue and White party led by Benny Gantz, a former Israeli military chief of staff, is currently polling ahead of Netanyahu's ruling Likud party.