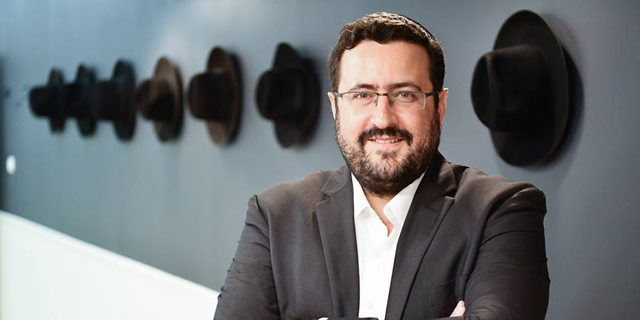 Mind the Tech NY
Silicon Shtetl: These Haredi Startups Are Headed to New York
The startups will take part in Calcalist's third annual Mind the Tech Conference, taking place in New York next week
Naomi Zoref
|
18:33 01.04.2019
Among the Israeli startups selected to participate in Calcalist's third annual
Mind the Tech conference
in New York are several Haredi startups—companies led by ultra-Orthodox tech entrepreneurs.
For daily updates, subscribe to our newsletter by clicking here.
The ultra-Orthodox population is underrepresented in Israel's booming technology ecosystem. According to a 2017 study by the Israeli Ministry of Finance, ultra-Orthodox Jews make up around 10% of the population but only 0.7% of those employed in the tech sector. This discrepancy is partially attributed to a focus on religious studies by many ultra-Orthodox men and to a network-based recruitment process that favors veterans of elite military units, leaving out Israel's marginalized groups, including ultra-Orthodox Jews and Arabs with an Israeli citizenship.
More information about Mind The Tech can be found here.
CamDoc Founded in 2018, the company develops a mobile app that can diagnose strep throat from a photo taken with the smartphone camera. CamDoc's app uses machine learning and artificial intelligence algorithms to differentiate between bacterial infections and viruses, with the goal of reducing unnecessary doctor visits. CamDoc has recently completed a pilot with the Hadassah Medical Center in Jerusalem. Based in Haifa, the company employs four people.
YieldsApp
Founded earlier this year, YieldsApp develops an AI-based agricultural management software. YieldsApp's software analyzes real time data from sources such as smart sensors, satellite data, and aerial photography to detect pests and crop diseases and suggest the correct actions to address the issues. The company employs four people and is based in Hod Hasharon, a town in central Israel.
Founded in 2017, Ideeza offers an online product development service that allows users to design personalized IoT devices. The company employs 30 people in Bnei Brak, an ultra-orthodox suburb of Tel Aviv, and in India.
Emerj (MRJ People-Tech Ltd.)
Founded in 2016, Emerj develops a machine learning-based search engine that helps international corporations connect their employees to various mentors that already work for the company. The company employs six people in Bnei Brak.
Founded in 2018, the company develops a real estate listings website and provides up-to-date information about the housing market. Based in Jerusalem, the company employs four people.
TakeOver Systems Ltd.
Founded in 2018, the company develops an anti-car theft device that is installed onto vehicles and prevents the vehicle from starting without the owner's permission. Based in Jerusalem and Kfar Saba, the company employs seven people.
LiST Settlements
Founded in 2018, LiST develops a life settlement marketplace where life insurance policy owners who can no longer afford to pay for their premium may find investors in exchange for a portion of the total sum they are due to receive. LiST employs five people in Herzliya, a town in the Tel Aviv area, and has raised $120,000.