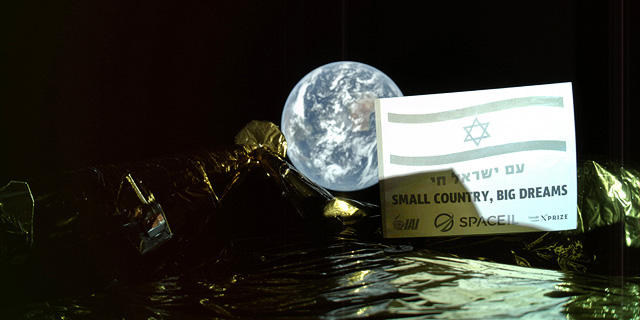 Israeli Spacecraft Beresheet to Perform Lunar Capture Thursday
Beresheet will attempt to slow down its speed as it leaves earth's gravity to enter the moon's orbit
Lilach Baumer
|
13:46 04.04.2019
Israeli spacecraft Beresheet is gearing up to enter the moon's orbit by performing lunar capture on Thursday, 5:15 p.m. Israel time. Unlike previous maneuvers intended to accelerate Beresheet to increase its distance from earth, the upcoming maneuver is intended to help slow down the craft from 8,500 kilometers per hour to 7,500 km/h so that it can be captured by the moon's gravity.
For daily updates, subscribe to our newsletter by clicking here.
Beresheet was developed by Israeli nonprofit organization SpaceIL, in partnership with Israeli state-owned defense contractor Israel Aerospace Industries Ltd. (IAI). The craft was launched in February on the back of a SpaceX rocket, and has since been orbiting earth, sending photographs and even a selfie back to its operators. It has since traveled 5.5 million km and is set to travel 1 million more.