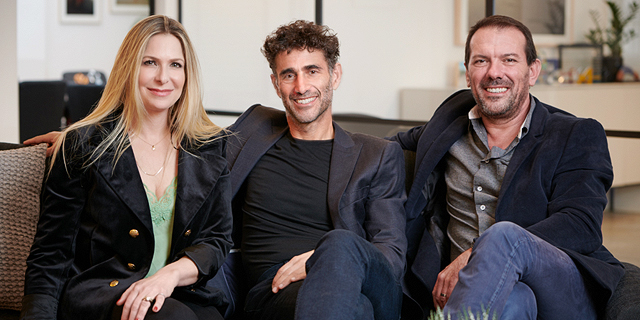 Mind the Tech NY
At Calcalist's New York Conference, Qumra Capital Reveals its Top 10 Promising Israeli Startups
Tel Aviv-based venture capital firm Qumra Capital has selected 10 companies that present a diverse picture of the Israeli tech sector and are on track to reach $10 million in annual sales
As part of Calcalist's third annual Mind the Tech conference, taking place in New York on April 10-12, Tel Aviv-based late-stage venture capital firm Qumra Capital has selected 10 promising companies for its list of "Tomorrow's Promising Growth Companies." The list includes Israeli companies Qumra's partners believe have the potential to reach over $10 million in annual revenues. The selected companies will take part in a special panel during the conference and gain networking opportunities.
To learn more about Mind The Tech, click here.
Calcalist's Mind the Tech conference brings together entrepreneurs, investors, and business partners from Israel and the U.S. for a three-day mingling and business development event.
Tel Aviv-headquartered cybersecurity company Cheq Technologies Ltd. offers a cybersecurity platform that utilizes artificial intelligence and natural language processing to protect companies from various forms of ad fraud. Cheq's technology helps advertisers and companies make sure their ads are being seen by human users and not by bots, and avoid placing their ads in unsafe or otherwise inappropriate environments. Founded in 2015, the company has raised $22 million to date and employs 70 people.
TIPA Corp Ltd.