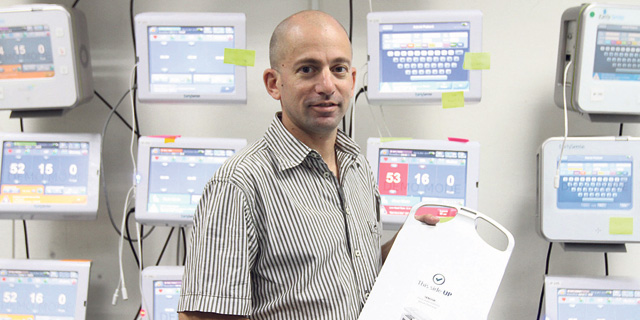 Brief
Medical Device Company EarlySense Appoints New CEO
Healthcare veteran Matt Johnson will replace co-founder Avner Halperin, the Israel-based company's CEO since its foundation
CTech
: 2019-04-18T11:26:44..
Israel-based non-invasive patient-monitoring systems company EarlySense Ltd. has appointed a new CEO, replacing co-founder Avner Halperin, who has been the company's CEO since it was founded in 2004. On Wednesday, EarlySense
announced
healthcare veteran Matt Johnson, formerly of private equity group Sowell & Co. and a former CEO of CareCycle Solutions and HealthBridge In-Home Care, will step into the role as the company expands its presence in global markets and the U.S. EarlySense develops a patient monitoring system capable of registering parameters such as heart and respiratory rates, motion, and quality of sleep. The company's products are approved in both the U.S. and the European Union. According to the company, over a million patients have already used its products.