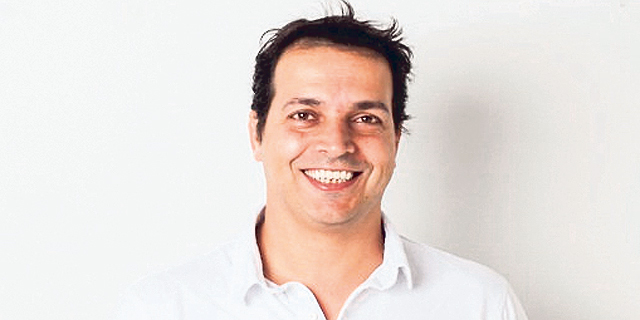 The Crypto Crash is an Opportunity to Build a Better Industry, Says Blockchain Entrepreneur
Having lived through the dot.com crash with his first company, Bancor co-founder Eyal Hertzog has much to say about the downturn in the crypto industry
Two years ago, Eyal Hertzog, co-founder of Israeli crypto coin trading platform Bancor, was among the rising stars of the cryptocurrency world. At the time, Bancor just raised $153 million in an initial coin offering of its token.
For daily updates, subscribe to our newsletter by clicking here.
The hype has since been reversed, Hertzog said in a recent Hebrew-language interview with 30 Minutes or Less, a podcast created by Microsoft Accelerator TLV, published Friday. First, the cryptocurrency market crashed, taking Bancor's token with it. Then, to make matters worse, in July 2018
Bancor was hacked
, resulting in the theft of $13.5 million in crypto coins.
Detractors of bitcoin often ask what the actual uses of the technology are, and current answers are far from satisfying to them. "Financial experts have to contend with amateur software engineers that try to explain how the monetary system of the future will look, just because they figured out the code for bitcoin," he said.
There probably isn't an example in history of a coin that is as unstable, in terms of the cost of manpower needed to produce it, he said. And only a stable coin can enter circulation. ICOs are speculative tools, like securities–they are bought and sold according to a future bet. And there is much economic value in such collective wisdom, Hertzog said, but currency cannot act the same—an unstable coin eventually fails. And unless cryptocurrency can be stabilized, only die-hards will use it. "And I say it as someone who trades in bitcoin," he said. "I've thought–and continue to think–that crypto will work. But coins like bitcoin will never replace fiat money." What happens now? "After the dot.com crash, companies whose stock lost 98% of its value like Amazon continued to build." In Many ways, Hertzog said, the crypto crash is doing the same for the industry, since it forces people to focus on the work and on building systems people can actually use. When the internet was first created, people could pretty much just email each other, Hertzog said—similar to the way blockchain is now used for transactions between people. And then there was Google, and suddenly people had access to an endless database, and that was the start of the internet revolution. "That's where blockchain is going now," Hertzog said.
The 30 Minutes or Less podcast, which launched in 2017, is hosted by Navot Volk, the managing director of Microsoft ScaleUp TLV, and tech entrepreneur Aviv Frenkel. The two interview tech founders, investors, and other key members of the Israeli tech ecosystem.