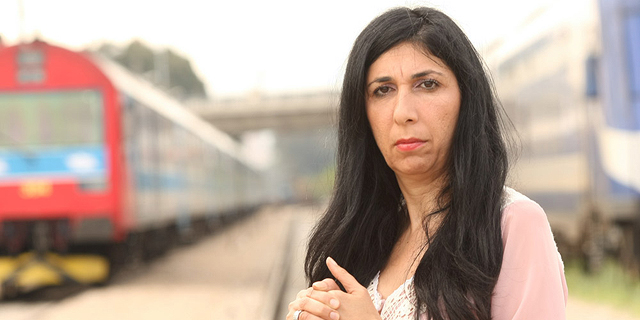 Train Workers Union Sues Israel Railways for Defamation
The lawsuit alleges that the railway's management intentionally halted all trains for about two hours earlier this month, pinning the blame on the union to promote an initiative that would limit public service workers' right to strike
Lior Gutman
|
18:27 01.05.2019
On Tuesday, the trade union of Israel Railways Ltd. filed a NIS 1 million (approximately $279,000) defamation lawsuit against the government-owned train company in a Tel Aviv court via Adv. Sigal Pail.
For daily updates, subscribe to our newsletter by clicking here.
The lawsuit alleges that on the morning of Friday, April 12, the company's management intentionally halted all trains in the country for around two hours with the explicit goals of blaming the union, spreading fake news, and inciting against the union and its leader Gila Adrai.
On April 18, a Tel Aviv court ruled that the union must avoid further sanctions for the next two months. During that time period, the court ordered, the parties must enter intensive negotiations in order to resolve their disputes.
At the time, Israel Railway claimed the union instructed railway workers to avoid coming to work on April 12 by feigning sickness. The union denied the allegation and claimed it had nothing to do with the absence of the two workers the management blamed for the interruption of service. The union stated it had made efforts to find substitute workers as soon as possible, in order to allow the trains to return to regular operations. The union claimed management failed to inform it of the employees' absence and of the interruption, of which it supposedly first learned from media reports.