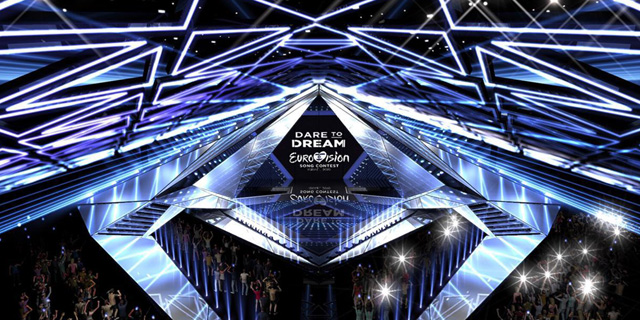 Tourists Visiting Israel for Eurovision to Get Free Pre-Charged Bus Passes
Israel's transportation system shifted to a no-cash policy on buses, in December, making chargeable payment cards essential
Tofi Stoler
|
14:07 02.05.2019
Tourists visiting Israel for the Eurovision song contest will receive pre-charged public transportation cards at no cost, Pcentra Ltd. the company operating the country's transportation pass card Rav-Kav, announced Thursday. The event is due to take place later this month in Tel Aviv.
For daily updates, subscribe to our newsletter by clicking here.
The precharged Rav-Kav cards will be handed out to tourists, Eurovision participants, staff, and international reporters, by representatives of Israel's national broadcaster Kan, which is responsible for operating the event.
announced an alternative payment system to accommodate tourists
and non-permanent residents. Called Israel Pass, the chargeable card is currently being sold exclusively at Tel Aviv's Ben Gurion International Airport. With a price tag of between NIS 83 (approximately $23) and NIS 115 (approximately $32), the Israel Pass is significantly more expensive than Rav Kav, which is provided for free or sold for a nominal fee of NIS 10.9 (approximately $3).
Israel will be represented by theatrical vocalist Kobi Marimi
at the three-day international song contest.