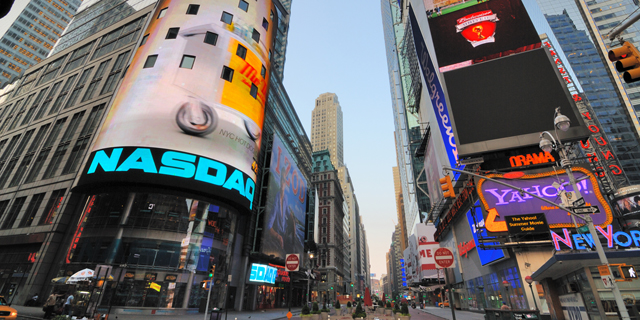 Analysis
The Unicorns Are Stomping Over the Small Investors
The current IPO wave of companies like Uber and WeWork is the largest since the dot-com bubble, but their huge valuations may mean that by the time they become public, small investors are too late for the party
Sophie Shulman
|
10:50 03.05.2019
When the term "unicorn" was coined five years ago, there were around 30 global companies valued at over $1 billion. In the years since, their numbers have swelled, and unicorn has become one of the most overused buzzwords in the tech world. Over 300 unicorns exist today, according to research firm CB Insights. Just on Saturday, online learning startup Coursera joined the club when its $103 million investment round pushed it over the $1 billion mark.
For daily updates, subscribe to our newsletter by clicking here.
But as the club peaks, it seems its most prestigious members want out, leading to what some already term an "IPO frenzy." Uber's smaller rival Lyft, social media network Pinterest, and video conference software developer Zoom Video Communications Inc. have all listed in New York recently. Software companies Palantir Technologies Inc. and Slack Technologies Inc. are also on their way. On Monday, coworking super-company the We Company, formerly WeWork, worth $47 billion according to its latest valuation, announced it had filed a confidential prospectus at the end of December. Earlier this week,
Airbnb's CEO and co-founder Brian Chesky told Reuters
the company will be ready for an IPO later this year.
Kathleen Smith of financial investment firm Renaissance Capital told Fortune Magazine
earlier this month.
And there's an Israeli angle. After a drought of large tech IPOs, cybersecurity company Tufin Software Technologies Ltd. raised $108 million on NYSE, according to a company valuation of almost half a billion dollars—a positive sign for three Israeli companies currently intending to list according to a valuation of over half a billion dollars: online gig marketplace Fiverr Int. Ltd., online payment company Payoneer Inc., and cloud backup company Zerto Ltd.
Taxi-hailing company Gett, one of Israel's rare unicorns, is also looking to ride the tail wings of Lyft and Uber with an IPO of its own at a valuation of over $1 billion.
Comparisons to the dot-com period are almost expected, and the numbers mostly seem to add up. In 1999, the "hottest" year for tech IPOs, 510 tech companies went public in the U.S., after 363 companies listed the year before. 2018 was considered a respectable year, with 190 IPOs after a five-year drought—but the four first months of 2019 already saw several dozen companies go public, with those currently in the process of listing bringing the number up to 200.
recorded losses in the 12 months that predated their IPO
, more than was seen just prior to the dot-com crash. Will the public put its money into Pinterest, Uber, and Lyft with the same confidence that private investors showed, or are those companies past their peak? There is an important case study to remember, however. On April 2004, a well-known but still smaller than its then-rivals company called Google submitted an IPO prospectus. It was seeing annual revenues of almost $1 billion at the time, and looking to raise $2 billion according to a $30 billion valuation—an unprecedented IPO in terms of size at the time. Like Uber, investors were hyped. But by the time the company listed in August, that hype was overshadowed by concerns regarding Google's capacity for growth and competitive edge. Google had to settle for a $24 million valuation, and most expected the company's stock to drop by the close of its first trading day. Google closed 18% up. And today the company is traded at a market capitalization of $812.09 billion.