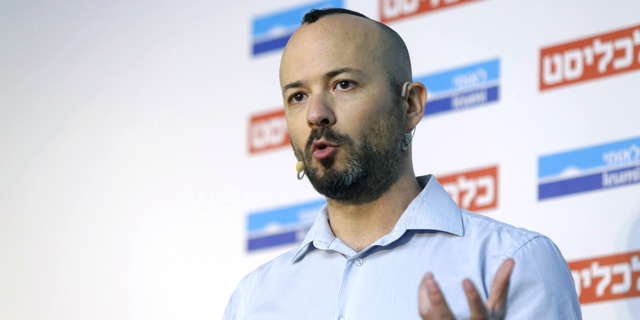 For Medical Cannabis Users, the Biggest Problem Is a Consistent Dose, Says Syqe Medical CEO
Perry Davidson, founder and CEO of cannabis inhaler company Syqe Medical, spoke Monday at Calcalist's cannabis conference in Tel Aviv
Orna Yefet
|
14:55 07.05.2019
Almost 80% of medical cannabis users consume the substance via smoking or vaping, methods that shorten its onset of action, but leave the question of dosage up in the air, according to Syqe Medical Ltd. founder and CEO Perry Davidson. Davidson spoke Monday at Calcalist's cannabis conference in Tel Aviv.
For daily updates, subscribe to our newsletter by clicking here.
Founded in 2011, Tel Aviv-based Syqe Medical develops a pocket-sized metered-dose inhaler designed for precise delivery of cannabis molecules and other medicinal plant molecules. The company raised $80 million to date and will soon distribute its products in Israel via Teva Pharmaceutical Industries Ltd.
When the company started, they managed to extract homogenous concentrations of the active ingredient and meet pharmaceutical standards, Davidson said, but found many of their patients had a problem keeping their inhales consistent, inevitably affecting the medication's concentration. "So we developed technology that enabled us to measure cannabis doses."