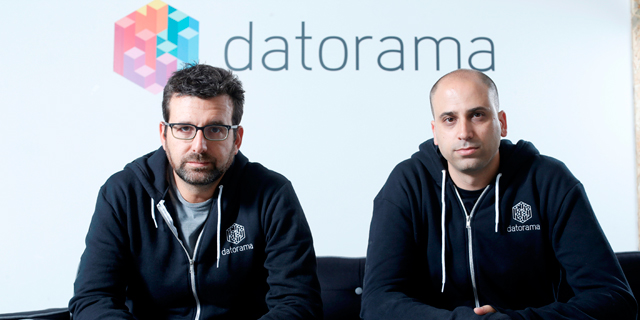 Top Startups
Calcalist's Top 50 Startups 2019: Some Broke Out, Some Plateaued
From Datorama's exit to Gett's upcoming IPO: where are last year's star startups now?
Meir Orbach
|
15:17 08.05.2019
The year that passed since Israel's last Independence Day was a great year for the local tech industry, as companies raised a record $6.4 billion in equity across 623 deals. Putting aside the question of a tech bubble, Israeli startups have realized they can raise substantial sums. If the past year has been marked by two giant exits, this year will probably see a series of prominent Israeli companies go public. The successes Over the last 12 months, Israel has seen two impressive exits. The first was Nvidia Corp.'s $6.9 billion acquisition of chipmaker Mellanox Technologies Ltd., expected to close later in the year. The second transaction was of a company that ranked 19th on last year's most promising startups list: marketing analytics company Datorama Ltd., acquired in July for $850 million by Salesforce.com Inc.
Furthermore, Datorama's technology is deeply entrenched in the systems of several of the world's largest corporations, meaning Salesforce is now in a position to offer these companies additional services.
Another significant exit was the October 2018 acquisition of Nasdaq-listed information security company Imperva Inc. by technology investment firm Thoma Bravo LLC for $2.1 billion, a 30% premium on the company's stock valuation at the time. The company, co-founded by Check Point Software Technologies Ltd. co-founder Shlomo Kramer, has made Calcalist's annual ranking several times in the past. Kramer left Imperva in January 2018.
Another prominent company on the list is Online gig marketplace Fiverr Int. Ltd., which is in the process of taking the plunge and going public in the next few months. Market estimates place the company's valuation for the IPO at $800 million. Under founder and CEO Micha Kaufman, Fiverr raised $111 million since it was founded in 2010 from investors including Bessemer Venture Partners and Qumra Capital. Today the company employs 450 people.
The past year was a busy one for Fiverr, which made its second and third acquisitions. In February 2018 the company acquired web content company ClearVoice Inc. In January it acquired New York-based back-office startup And Co, which offers an online web and app-based service that allows freelancers to manage back-office operations including invoicing, contracts, time management, accounting and payments processing.