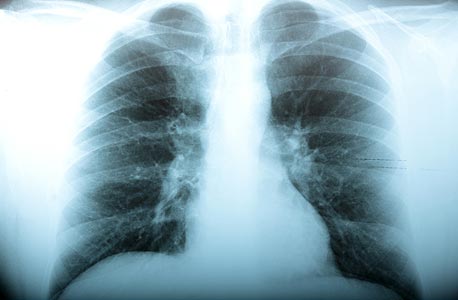 Brief
Zebra Medical Receives FDA Clearance for Automated Chest X-Ray Analysis Algorithm
Israel-based Zebra Medical develops AI-based algorithms for the automated analysis of medical scans such as X-ray, CT, and MRI
Meir Orbach
|
16:45 13.05.2019
Medical analytics company Zebra Medical Vision Ltd. announced Monday it has received clearance from the U.S. Food and Drug Administration (FDA) for its automated chest x-ray triage product. The algorithm uses deep learning technology to analyze chest x-ray images in order to detect and prioritize lung trauma. The FDA approval focuses on automated detection of urgent findings of pneumothorax, a condition in which gas accumulates between the lung and the chest wall, which can lead to lung collapse and other complications.
Founded in 2014 and based in central Israel, Zebra Medical employs artificial intelligence and machine learning algorithms for the automated analysis of radiological scans such as X-ray, CT, and MRI. Last year, Zebra Medical completed a $30 million funding round, bringing its total funding raised to date to $50 million, according to Pitchbook data.
In July of 2018, Zebra Medical received FDA approval for its algorithm designed to detect coronary artery disease (CAD).