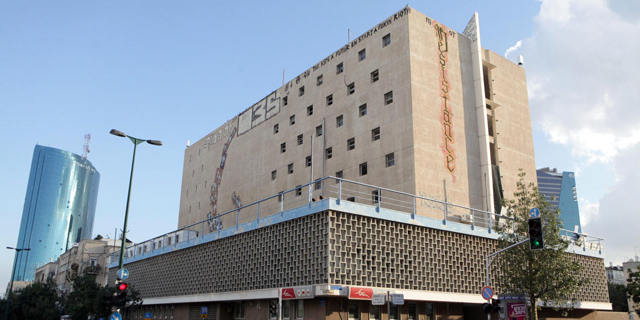 One Institutional Investor Intends to Hinder Bezeq's Acquisition by Searchlight
The bondholders of BCOM, the direct controlling shareholder of Israel's largest telecom Bezeq, have approved the offer private equity firm Searchlight Capital Partners made for Bezeq, wiith 75.2% in favor
Golan Hazani
|
12:35 19.05.2019
The bondholders of B Communications (BCOM) Ltd., the direct controlling shareholder of Israel's largest telecom Bezeq, have
approved
the offer private equity firm Searchlight Capital Partners made for Bezeq. 75.2% voted in favor, just 0.2% above the required threshold, according to three people familiar with the matter who spoke to Calcalist on condition of anonymity. The only institutional shareholder to oppose was the Altshuler Shaham Group, which holds 18% of votes.
For daily updates, subscribe to our newsletter by clicking here.
Altshuler has demanded a recount, the results of which are to be reported Sunday, the people familiar with the matter said. Furthermore, Altshuler also demanded to disqualify voters that hold series B debentures of BCOM or a significant number of debentures of Israel-based communication company Internet Gold Golden Lines Ltd., the parent company of BCOM and Bezeq's ultimate controlling shareholder. If the demand is met, it will assure the offer is rejected. Altshuler has notified the company and the bondholders that it is willing to take the matter to court, the people familiar with the matter said.
offer
will see the firm invest money in both BCOM and Internet Gold, though the latter is to infuse all of that investment together with most of its own capital in BCOM in return for BCOM stock and series C debentures. The current offer gives Internet Gold too generous a cut, a spokesperson for Altshuler told Calcalist, and Altshuler aims to receive a full repayment of the debt securities. All other institutional shareholders are of the opinion that Searchlight's offer is as good as it gets, the people said. In June, Altshuler tanked an offer for a controlling stake at BCOM that valued the company at almost nine times its current valuation by appealing to an Israeli court. The final decision on whether to disqualify any or some of the voters is now at the hands of the bond trustee. Searchlight's deadline for the offer is Sunday at 4 p.m. Israel time.