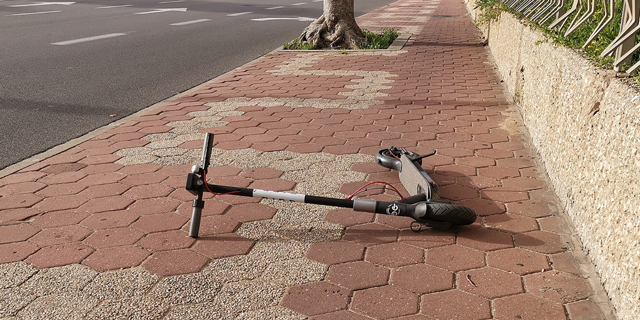 Tel Aviv Asks E-Scooter Companies to Scoot Over
Officials are "tired of scooters being thrown around and disturbing the sidewalks," according to a letter sent to e-scooter and bike sharing operators
Lior Gutman
|
14:38 19.05.2019
In Tel Aviv, the electric scooter is fast becoming the new transportation mode of choice, and officials are not happy. In recent weeks, Tel Aviv has sent letters to e-scooter and bike sharing operators in the city, outlining guidelines that will regulate the activities of these companies throughout its streets.
For daily updates, subscribe to our newsletter by clicking here.
The announcement was sent because officials are "tired of scooters being thrown around and disturbing the sidewalks," the letter read. The city recognizes the importance of e-scooters and bikes, it said, but there has been a growing number of complaints about vehicles blocking sidewalks and pedestrian walkways. Companies will need to ensure their vehicles will not block bus stops or crosswalks, and that no more than three vehicles are left together, except for outside train stations and stadiums, the letter said.