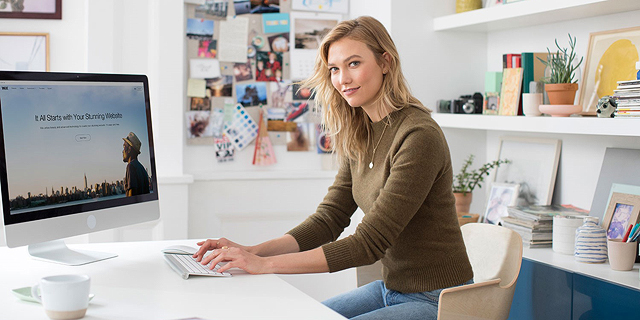 Wix Chairman Says Tech Giants Are After Wix Employees, According to Report
In an interview published last week by Forbes, venture capitalist Mark Tluszcz said Silicon Valley giants' habit of poaching local startup employees has become a problem
Silicon Valley companies are trying to poach employees from Tel Aviv-headquartered, Nasdaq-listed website building company Wix.com Ltd., according to venture capitalist Mark Tluszcz, who serves as chairman of Wix.
For daily updates, subscribe to our newsletter by clicking here.
Tluszcz, who is a partner at London-based Mangrove Capital Partners, discussed Tel Aviv and London's Silicon Valley problem in an
interview with Forbes, published last week
. According to him, companies like Google, Facebook, and Amazon have been liberally poaching tech talent from startups local to tech hubs London and Tel Aviv. In London, he told Forbes, these companies are looking to hire thousands of local employees and are routinely offering to double the current salaries of startup workers to lure them over to their side. While attractive in the short term, he said, in the long run, this could be unhealthy for the local industry.
Israel's pool of tech talent is reaching its limit
. According to recent estimates, Israel is missing around 10,000 skilled personnel, and tech employment rates have remained steady for the last decade despite an ever-increasing demand. Last year,
Israeli tech industry leaders spoke out
against what they perceived as aggressive recruitment methods by tech giant Amazon. Among them was Shai Wininger, president of insurance startup Lemonade Inc., Eyal Gura, co-founder of Zebra Medical Vision Ltd., and Amir Konigsberg, co-founder and CEO of e-commerce startup Twiggle.