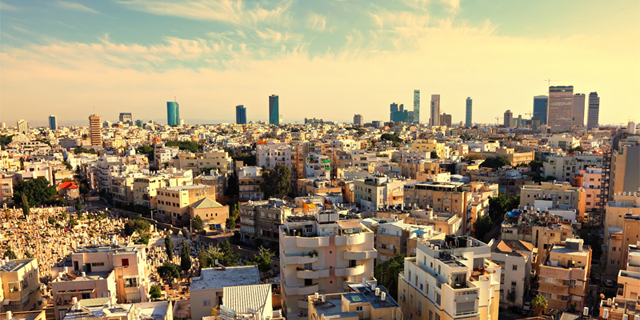 CTech's Wednesday Roundup of Israeli Tech News
Viola Growth raises third, $280 million fund; Kornit Digital aims to raise $130 million in public offering
CTech
: 2019-06-12T14:19:27..
Viola Growth raises third, $280 million fund. The Israel-based venture capital fund's two previous funds totaled $440 million in commitments.
Read more
Read more
Automaker Ford inaugurates new research center in Tel Aviv. Bill Ford, the executive chairman of the company, currently visiting Israel, was present at the opening of the center.
Read more
Venture capital firm Finistere is committed to Israel, says founding partner. On Tuesday, the San Diego-Based VC, along with several local partners, won a government tender for the establishment of a foodtech startup hub in Israel's northern Galilee region.
Read more
Lockheed Martin lands $42 million contract to operate Israeli Air Force F-35 training center. As part of the agreement, the company will recruit around twenty-five new employees from the country's southern region.
Read more
Israel wants to expand autonomous vehicle testing. State-owned company Ayalon Highways is overseeing a tender for the creation of autonomous vehicle testing sites throughout the country.
Read more
Netafim signs $14 million irrigation deal in Tanzania. The company will provide irrigation to 20 square kilometers of sugarcane grown by a subsidiary of Tanzania-based conglomerate Bakhresa Group.
Read more
Cybersecurity startup Fireblocks raises $16 million. Fireblocks develops a blockchain security service that combines over-the-counter (OTC) transactions, hot wallets, and exchanges into one platform. Read more
Cybersecurity startup CyberObserver raises $8 million. CyberObserver develops a cybersecurity management service that consolidates security management reports, helping security and IT teams gain real-time insights across the entire cybersecurity ecosystem. Read more
Kobi Rozengarten leaves JVP, will lead GigCapital's Israeli operations. GigCapital also announced the opening of its new office in Israel, the company's first outside the U.S. Read more