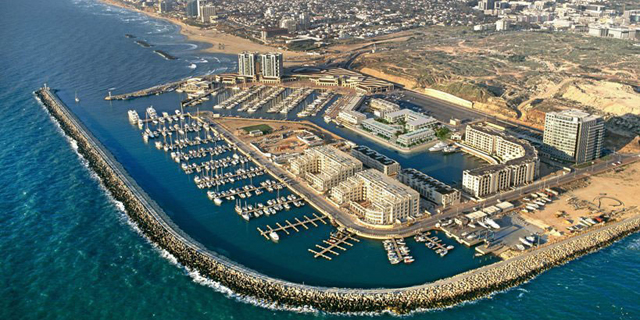 Israeli Environmental Organizations Battle Against Plan for Five New Marinas
4,800 new docking spots are planned across Israel to solve the current lack of space for private marine vehicles, but environmental organizations are claiming only a small group will benefit at the expense of the animals, the beaches, and the public
Ofer Petersburg
|
08:00 14.06.2019
Israeli environmental organizations are banding together to fight against a new plan promoted by the government, to construct five new marinas and expand eight existing ones by 2030. The plan aims to increase the number of docking spots for private marine vehicles—most of them yachts—in Israel from 2,900 to 7,600.
For daily updates, subscribe to our newsletter by clicking here.
The plan proposes the construction of new marinas in Nahariya, Haifa, and Hadera, and two in Netanya. Expansions are planned for three existing marinas in Tel Aviv, and one each in Ashdod, Ashkelon, Herzliya, Haifa, and Acre.