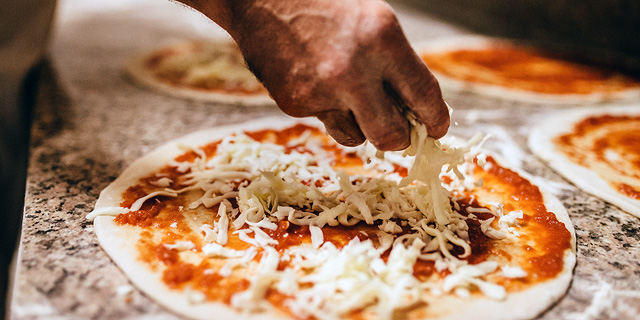 Expert
From Oberlin to an Israeli Pizzeria: Defamation Lawsuits Are Liable to Hamper Free Speech
Defamation lawsuits are a double-edged sword and can attract unwanted attention in an age where most of us prefer to be anonymous
Dov Greenbaum
|
10:03 21.06.2019
On Thursday, a U.S. jury awarded Gibson's Bakery, a century-old family run business in Oberlin Ohio, over $33 million in punitive damages in addition to the $11 million dollars already awarded in compensatory damages. The defendant, Oberlin College, a slightly older, small, but very expensive private, for-profit, liberal arts college, was found guilty of, among other complaints, defaming that bakery.
For daily updates, subscribe to our newsletter by clicking here.
Although Oberlin had argued that a large punitive damage award could severely hurt the college, the jury, perhaps in response to a perceived national increase in vilification and denigration of those with non-conforming beliefs—due in part to a highly polarized political climate—sent a strong message and returned with a ruling for more than the maximum amount of damages (albeit, possibly partially unenforceable, as per Ohio law).
The facts of the case are mostly uncontested at this point: an underage black student admitted to attempted shoplifting after unsuccessfully trying to purchase wine using a fake ID. The student and two of his peers were subsequently arrested after they assaulted one of the clerks outside the store. While the students pled guilty and admitted that race was not a factor in this altercation, the general student body at Oberlin nevertheless organized protests and published flyers claiming that the bakery was racist. A number of members within the Oberlin administration supported or were actively involved in the protests and the flyer dissemination. Oberlin also initially canceled its standing orders with the bakery. In light of these supportive administrative actions, the court found Oberlin culpable vis-à-vis the defamation claim.
Depending on their particular position within the political spectrum, pundits have generally fallen on one of two sides of the case. A number of First Amendment free speech attorneys have suggested that the results of this suit will chill free speech on campus, making it harder for students to protest perceived injustices and entrenched racism. Many conservative commentators, on the other hand, support the decision, noting that the case was not about the students, but rather the college administrators who themselves took part in the protests.
Nevertheless, they also see this as a comeuppance for student social justice warriors, supported by their campus administrations, who they believe have gotten a bit out of hand. Recent events have seen students themselves impeding the on-campus free speech rights of those with whom they disagree, or complaining about cafeteria food that they feel is the result of a "culturally appropriative sustenance system," namely sushi.
Free speech and First Amendment rights have always had an uneasy relationship, being counterpoised against a number of countervailing areas of law, including copyright, criminal law, and torts. In each of these cases, the courts have sought, but not always succeeded, to find a fair balance between the competing interests.
In some instances, the nature of the balance is clearer: historically some speech was rarely protected, such as obscenities, fraud, and various forms of incitement. But this case highlights a growing concern that other forms of speech may also become less free. This contraction of free speech is exemplified by defamation law that has only recently begun to fully grapple with social media and Web2.0, which have unleashed the worst of humanity's speech online, particularly in the comments section.
This growing area of online libelous defamation, known as cyber defamation, has a relatively straightforward legal definition: a published false statement that is harmful to someone else's reputation. Actual malice, meaning a reckless disregard for the truth, not simply ill will toward the putatively defamed, must be proven only when the plaintiff is a public figure, otherwise, the bar is simply negligence. Not all statements can be defamatory: opinions and truths are an absolute defense.
For example, in 2006, in the case of Vogel v. Felice, a California court found that calling two politicians top-ranking 'dumb asses'" cannot support a defamation claim and that the challenged statement must be found to convey "a provably false factual assertion." However, courts have sometimes also looked to whether an opinion is framed as a defamatory factual statement stating that facts couched as opinions are still culpable.
Many online comments may even fall under the more onerous legal concept of libel per se. A claim that directly injures an individual with respect to their profession, for example, by imputing a general disqualification, and that statement has a natural tendency to lessen profits, is libel per se.
Cyber defamation, in contrast to plain defamation, comes with its own legal quandaries. Defamation falls under state laws, but the Internet is not confined to a particular jurisdiction. Defamatory statements of old could be removed or discarded, but the internet never forgets so harms from online defamatory statements could last in perpetuity. The advent of deepfakes, AI-generated fake videos, allows malicious actors to have their target seemingly defame themselves. With anonymity as a cornerstone of the internet, it is sometimes hard to find the person who defamed you.
Nevertheless, while anonymous speech is an important component of the free speech doctrine, a 2015 New York ruling required online review site Yelp, to disclose the identity of a subscriber who had published a libelous per se comment. The court concluded its opinion with words that we all should take to heart before we write that nasty comment or review: "free speech in the electronic age is not unfettered."
For all of the aforementioned expansion of the defamation cause of action both online and offline, at least internet companies like Yelp actually have substantial legal protection. For example, in January, the U.S. Supreme Court declined to hear whether Yelp ought to be obligated to take down a negative review. As such, the law remains that they need not, as per the ruling of the lower California Supreme Court.
Moreover, while defamation laws likely even apply to retweets and shares, internet intermediaries like Twitter, Facebook, Yelp, or any site for that matter, that provide space for the proletarian commentariat, has a safe harbor carved out for them under Section 230 of the U.S. Communications Decency Act, which provides immunity from liability for providers and users of an interactive computer service who publish information provided by others. Although this past week, legislators have threatened to narrow that.
Also, to their credit, some courts, realizing the nature of our online dialogue, have also tried to curb defamation suits stemming from online postings, noting that online comments ought not be held to the same standards as non-electronically published comments. In its ruling in the 2001 case of Global Telemedia International, Inc. v. Doe 1 et al, a California court ruled that online posts "are full of hyperbole, invective, short-hand phrases and language not generally found in fact-based documents."
The U.S. typically has also tried to limit the libel cause of action when it is the result of an error in good faith. Hence, the 2010 SPEECH act which serves to prevent defamation tourism of U.S. citizens by foreign nationals in foreign court that are less receptive to U.S. standards of free speech. Although the usefulness of such a law may be less relevant when American social media companies must comply with those global standards anyway.
These global standards reflect that the U.S. is somewhat unique in the protections it provides to internet companies. Not all jurisdictions provide such broad safe harbors. Germany recently enforced a law wherein social media sites will be obligated to remove any hate speech or fake news within 24 hours or face huge fines.
But the state of U.S. defamation lawsuits seems to be changing. In the 2017 case of Packingham v. North Carolina, The Supreme Court acknowledged (in dicta) that "the cyber age is a revolution of historic proportions, we cannot appreciate yet its full dimensions and vast potential to alter how we think, express ourselves, and define who we want to be." U.S. President Donald Trump, has also repeatedly announced that he wants to make the defamation laws broader, particularly with regard to online comments against him.
However, even if Trump gets his way, or the Oberlin lawsuit opens the floodgates of defamation suits, Anti-SLAPP laws may still protect many defendants. In many jurisdictions, strategic lawsuits against public participation (SLAPP) often occur when the plaintiff does not like the defendant's speech. In these cases, the lawsuit is not necessarily designed to win, but rather to bully the defendant into removing or deleting the offending speech. Anti-SLAPP laws are designed to provide the defendant with an opportunity to easily, quickly and cheaply have such a lawsuit struck down before an expensive trial. For example, Barbara Streisand, the singer, was forced to back down when she sued a photographer for posting photos of her Malibu home on the California Coastal Records Project's website, as part of, an effort that sought to document the environmental changes on the California coastline. The court deemed the suit to be a SLAPP and forced Streisand to pay the defendant's attorney's fees.
This case also led to the infamous Streisand effect, wherein efforts to stifle speech that might draw unwanted attention always end up drawing even more unwanted attention. For example, in 2018, an Israeli district court overturned a previous ruling that found an Israeli woman liable for defaming a pizzeria on Facebook. The pizza place was not only required to pay the defendant NIS 15,000 (approximately $4,000), but also ended up further publicizing this bad-for-business feud between a customer and a now-defunct pizzeria.
Win or lose, Oberlin, which had refused to settle the case, and the pizza place mentioned above, show how defamation lawsuits are a double-edged sword and can attract unwanted attention in an age where most of us prefer to be anonymous.
Dov Greenbaum, JD PhD, is the director of the Zvi Meitar Institute for Legal Implications of Emerging Technologies and Professor at the Harry Radzyner Law School, both at the Interdisciplinary Center (IDC) Herzliya.