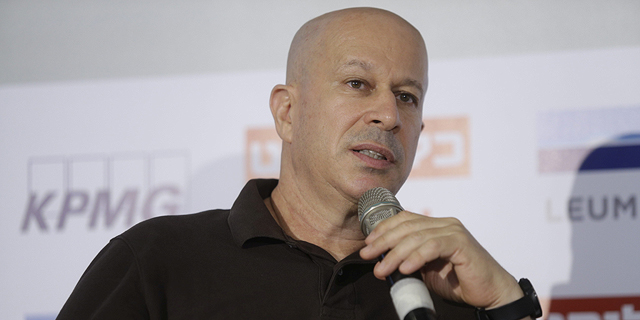 FINTECH 2019
Payoneer Will Do Anything to Partner With Libra, Says Founder
Yuval Tal spoke Monday at a fintech conference held in Tel Aviv by Calcalist, Bank Leumi's tech banking arm LeumiTech, and accounting firm KPMG
Hagar Ravet
|
13:29 24.06.2019
"I really want Libra to work," said Yuval Tal, founder and president of Israel-based online payment company Payoneer Inc. Speaking Monday at a fintech conference held in Tel Aviv by Calcalist, Bank Leumi's tech banking arm LeumiTech, and accounting firm KPMG, Tal said that while it might not be Libra but another digital coin that eventually makes it, Libra is a "beautiful initiative."
For daily updates, subscribe to our newsletter by clicking here.
Facebook has its WhatsApp, and its Instagram, and they realized that if it is possible to transfer a video, they can transfer money as well, Tal said. "The system is broken," he said, adding that there is no reason why an entity like Facebook shouldn't be the one to fix it.
Payoneer will do anything to partner with Libra, especially when it comes to converting Libra to local currency, Tal said, pointing out that Facebook is already a company client.
While the local payment industry has seen some innovation in recent years, Tal believes Libra could serve as a growth engine for Israel. "Libra's open source software will enable a lot of local entrepreneurs to take part, and a lot of companies will create value for shareholders around Libra," he said. The Israeli fintech industry has a very healthy relationship with the regulator and the fact that one of Libra's key people,
Tomer Barel
, is based in Israel means Israel could export innovations worldwide, Tal said.