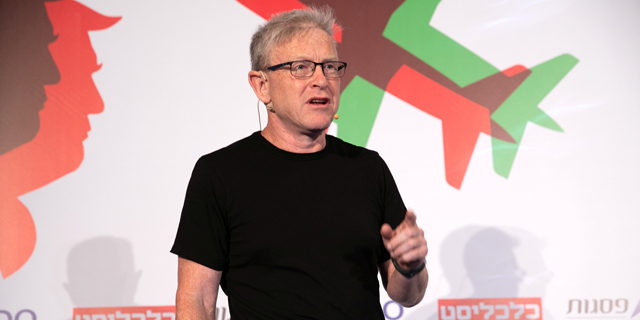 Capital Markets Conference
ThetaRay Can Detect Money Laundering Attempts Before They Are Carried Out, Says CEO
Mark Gazit, CEO of cybersecurity startup ThetaRay, spoke Wednesday at Calcalist's annual Capital Markets conference, held in collaboration with BDO and Psagot Investment House in Tel Aviv
Tzally Greenberg
|
18:19 03.07.2019
Israel-based cybersecurity company ThetaRay Ltd. can detect money laundering attempts before they are carried out, according to CEO Mark Gazit. "We use artificial intelligence to address a problem that is perhaps the most painful and most critical issue in finance today, money theft and laundering," he said. Gazit spoke Wednesday at Calcalist's annual Capital Markets Conference, held in collaboration with BDO and Psagot Investment House Ltd. in Tel Aviv.
For daily updates, subscribe to our newsletter by clicking here.
Banks today have more data and more technology to protect than most other organizations, and they still have money stolen from them and still see money laundered, Gazit said. According to him, the reason why a lot of financial crimes go undetected is that the security systems operated by financial institutions are based on existing formulas and models—in order for these systems to detect a certain crime you need to teach them the specific model. Gazit also said a lot of financial crime detection happens through recognizing anomalies, but this strategy leads to a lot of false alarms.
an unspecified investment
from Amsterdam-headquartered ABN AMRO Bank NV, made as an expansion of ThetaRay's $30 million round announced in July. The company has raised about $60 million to date from investors including Jerusalem Venture Partners (JVP), General Electric, SVP Investments, Israel's Bank Hapoalim, and Israel-based equity crowdfunding company OurCrowd Ltd.