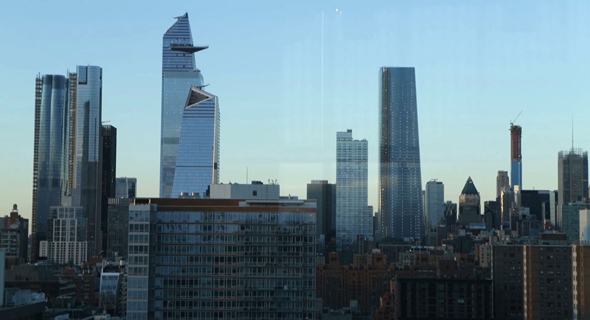 POV
The Untapped Funding Opportunities of the Israeli High Tech Industry
Meital Stavinsky is a partner and co-chair of the Israeli offices of the U.S. Law Firm Holland & Knight
Meital Stavinsky
|
15:35 04.07.2019
The number of Israeli innovations has skyrocketed and has broken many records during recent decades. The State of Israel is globally regarded as an international high tech hub, with a vibrant culture, entrepreneurship zest, and proven research and development (R&D) capabilities. The tremendous success is not overlooked by investors and multinationals who have been following the trends and opportunities emerging from the holy land. There are over 250 R&D Centers in Israel operated by leading tech multinationals such as Intel and Google. Just a few months ago, Walmart's CEO visited Israel along with a delegation of senior executives from the U.S. retail giant.
For daily updates, subscribe to our newsletter by clicking here.
According to ZAG IVC Report, Israeli tech companies raised a total of $6.47 billion in 2018 across 623 deals, the highest dollar amount since 2013. And yet, for Israeli companies who often set their U.S. strategy during the onset of their formation, there could be other funding sources that may have been overlooked. Such funding, designed for tech demonstrations and pilot projects is available through both federal and state grants and loan guaranteed programs. Federal and state funding serves as much more than a funding mechanism. Rather, the funding serves as a validation, a "stamp of approval" by a reputable government agency coupled with a leading U.S. academic institution in most cases, of the effectiveness of the company's technology and applicability in the U.S. Federal and/or state funding is not a fit for every tech company. There are eligibility requirements, and terms and conditions that have to be met. For Israeli companies, teaming up on program applications and submissions with a well-established U.S. strategic partner and/or a leading U.S. academic intuition is a key.
Such funding also has several potential pitfalls, including complicated application procedures and significant post-award accounting and reporting requirements. Due diligence efforts conducted in advance of pursuing grant funding can prevent significant headaches and wasted resources down the road. Moreover, establishing relationships in advance of pursuing a grant with possible U.S. partners, such as leading academic institutions and researchers in the company's tech field, are very important. There is a strong argument to be made for doing it right the first time, utilizing expert advisors can effectively and efficiently guide applicants through these programs. Advisors can also provide proven application templates, make strategic introductions, anticipate potential issues, and help manage award negotiations and post-award communication. Keeping both the benefits and pitfalls in mind, if the U.S. market is your target, and your tech solution is for an industry that relies on creditable validators – U.S. grant funding is a platform worth exploring.
Meital Stavinsky is a partner and co-chair of the Israeli offices of the U.S. Law Firm Holland & Knight