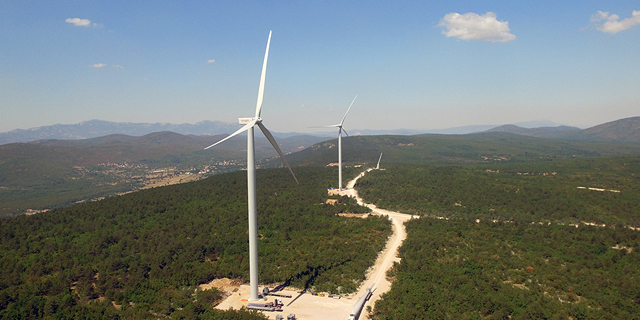 Brief
Enlight to Develop Solar Energy Project in Spain
The new project will be located close to the company's wind turbine farm in the Castilla-La Mancha region of Spain, in operation since last summer
Adi Pick
: 2019-07-07T13:26:31..
Tel Aviv-listed Enlight Renewable Energy Ltd. has signed a collaboration agreement with Spanish entrepreneurs to develop clusters of wind energy and solar energy projects in Spain, the company announced Thursday in a filing to the Tel Aviv Stock Exchange. The new development will be located close to the company's wind turbine farm in the Castilla-La Mancha region of Spain, in operation since
last summer
, Enlight said. As part of the development process, Enlight is expected to provide guarantees totaling 40,000 euros (approximately $44,925) per megawatt, according to the filing. The company expects the projects to yield 300-600 megawatts in total.
Enlight was founded in 2008 and is headquartered in the central Israeli town of Rosh Ha'ayin. In April, the company announced talks to acquire a 100% stake in a wind energy venture in northwest Europe.