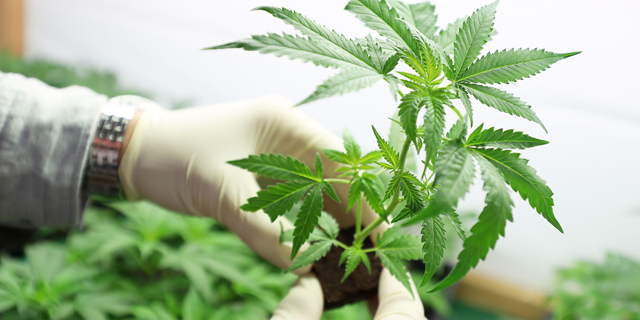 CTech's Wednesday Roundup of Israeli Tech News
Google buys Israeli cloud storage company Elastifile; Telegrass' marijuana operation: method, testimonies, and question marks
CTech
: 2019-07-10T15:55:47..
Google buys Israeli cloud storage company Elastifile. A source said Google has agreed to pay approximately $200 million.
Read more
Telegrass' marijuana operation: method, testimonies, and question marks. On March 12, Israel police arrested 42 people suspected of holding top management positions in Israeli drug distribution network Telegrass, which operated via encrypted instant messaging app Telegram.
Read more
Read more
Israeli defense contractor IAI partners with space launch vehicle company Firefly. As part of a NASA program, the two companies will compete against eight other projects to deliver science payloads to the moon's surface using technologies developed for Israeli private spacecraft Beresheet.
Read more
Maniv Mobility announces second, $100 million fund. Maniv invests in automotive and mobility technologies and its portfolio is mostly focused on early stage Israeli startups. Read more
Game monetization company AppLovin acquires Israeli SDK management startup SafeDK. SafeDK develops tools for analyzing, monitoring, and optimizing third-party software development kits within apps. Read more
Marketing company Optimove hires former Hewlett Packard executive. As vice president of research and development, Rachel Shehori will lead the development of Optimove's data collection and processing system. Read more
Ridesharing company Via adds former U.S. diplomat to board. Charles H. Rivkin has formerly served as the U.S. ambassador to France and Monaco, and as assistant secretary of state for economic and business affairs. Read more
New direct Tel Aviv-Seychelles flight route to launch in November. The new route, operated by Air Seychelles, will operate once a week on Wednesdays. Read more
Tourism & Tech Conference
For millenials, if you can't book it online it doesn't exist, says hostel chain CEO. Read more
Social media altered how people book vacations, says Kayak Israel director. Read more
Eurovision tripled our sales in Israel, says EatWith executive. Read more