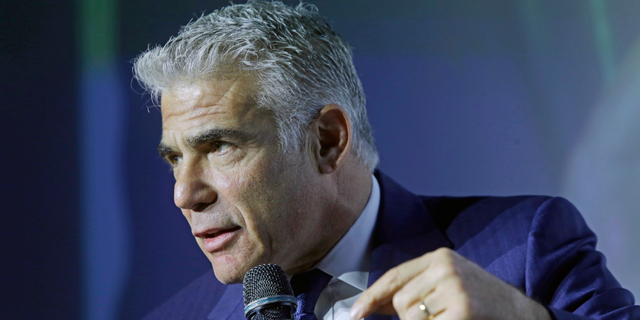 CTech's Thursday Roundup of Israeli Tech News
Robotaxis are a necessary stepping stone for driverless cars, says Mobileye CEO; The bottle cap challenge kicks off Israeli campaign season
CTech
: 2019-07-11T16:04:22..
Robotaxis are a necessary stepping stone for driverless cars, says Mobileye CEO. Commercial manufacturing of private autonomous cars will need to wait until autonomous taxis are wide-spread and entranced as an industry, Mobileye CEO Amnon Shashua wrote in an article posted to Intel's website.
Read more
Election | The bottle cap challenge kicks off Israeli campaign season. Former Israeli Prime Minister Ehud Barak, who announced his return to Israeli politics last month, tweeted his own video of the bottle cap challenge Tuesday, adding a taunt: "Bibi, I am challenging you".
Read more
Read more
New lawsuit alleges crypto entrepreneur Moshe Hogeg misled investors. A lawsuit filed in Tel Aviv Wednesday by two U.S.-based business men names Israeli blockchain entrepreneur Moshe Hogeg as a defendant.
Read more
Video | This dog vest sends good vibes to search and rescue pups. The vibrating dog vest, developed at Ben-Gurion University, contains four small vibrating motors positioned over the dog's back and sides to train dogs to respond to commands sent through wireless remote control. Watch the video https://www.calcalistech.com/ctech/articles/0,7340,L-3766092,00.html Cybersecurity startup EnSilo raises $23 million. EnSilo's cybersecurity tools are designed to combine antivirus and post-attack data protection to lower risk of data theft or ransom, even when the system is compromised.
Read more
Sports engagement startup Heed shuts down. Heed received $60 million in equity to date, including a Softbank-led $35 million round in October 2018.
Read more
Israel's tech talent solution lies in the country's Galilee and Negev regions, says nonprofit's CEO. Roni Flamer, who heads a nonprofit aimed at developing Israel's northern and southern regions, believes the fierce competition over tech talent and the mounting costs of real estate in central Israel should act as incentives for companies to set up shop elsewhere.
Read more