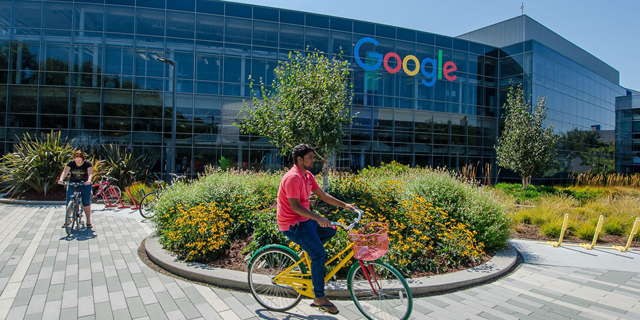 Winners and Losers of the Week: The Israel-Based Company That Was Acquired by Google for $200 Million Tops This Week's List
Selection of this week's winners and losers by CTech's Editor
Elihay Vidal
: 2019-07-12T08:47:22..
This week's winners are:
Israel-based cloud storage company Elastifile for being acquired by tech giant Google in a deal that is valued at approximately $200 million. Elastifile develops data fabric storage technology for large data centers. The company has raised $74 million in equity to date.
Read more
Read more
This week's losers are:
Israeli businessman Mati Kochavi for shutting down Heed, the sports engagement startup he founded in 2017. Heed had raised $60 million in equity and employed 30 people in Israel and the U.S. In October 2018, the company announced a $35 million funding round led by SoftBank. Read more
Crypto entrepreneur Moshe Hogeg for facing yet new lawsuit, his 5th in less than 12 months. The lawsuit, filed in the name of U.S. businessman Baruch Friedman and Moshe Mermelstein, claims that Hogeg provided fraudulent and misleading information that encouraged the plaintiffs to invest large sums of money in his now-defunct company, Mobli. Read more
This week's data point: NIS 282 million 4.12 tonnes of Marijuana valued at NIS 282 million ($79 million) were sold via Telegrass, an Israeli cannabis and drug distribution network that operated via encrypted instant messaging app Telegram over a two-year period. According to a police report, 4,659 dealers sold the drugs across 505,680 deals.
Read more
This week's top deals:
YL Ventures Raises $120 Million Fund.
Read more
Maniv Mobility Announces Second, $100 Million Fund.
Read more
Cybersecurity Startup EnSilo Raises $23 Million.
Read more
Customer Identification Startup Lightico Raises $14.5 Million.
Read more
Drone Maker Aeronautics Expands Contract with South American Government by $10 Million.
Read more
Sony is the Latest Japanese Company Looking to Tap Israeli Startups With New Fund.
Read more
BIRD Foundation to Invest $8.2 Million in Nine Joint U.S.-Israeli Projects.
Read more
MedTech Company Tamar Robotics Raises $2.8 Million.
Read more