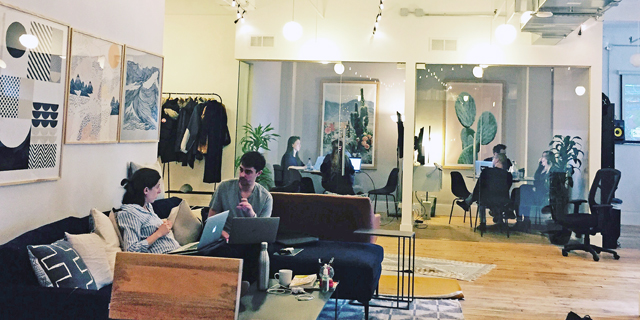 Pouring Thousands of Dollars on Wanted Ads, Israeli Startups Still Opt for the Referral System
With the ever-increasing demand for tech talent in Israel, some startups report spending a fortune on online wanted ads, but find themselves doing most of their hiring through referral systems
Maayan Manela and Adi Pick
|
12:06 14.07.2019
With the ever-increasing demand for tech talent in Israel—and the continuous rise in salaries that inevitably follows—local startups spend tens of thousands of dollars on placing wanted ads and other recruitment efforts. While many believe the solution would come from the inclusion of various populations such as the
Arab minority
or ultra-Orthodox Jews many of these companies still opt to stick to who they know and hire their employees' military or university buddies.
For daily updates, subscribe to our newsletter by clicking here.
Data storage startup WekaIO Inc., online payments fraud prevention startup Riskified Ltd., and database software developer Redis Labs Inc. say they have spent tens of thousands of dollars for advertisements on LinkedIn alone, and are paying employees thousands of dollars for each referral that gets hired by the company. Each of the companies has received between 15,000 and 20,000 applications in the first six months of 2019.