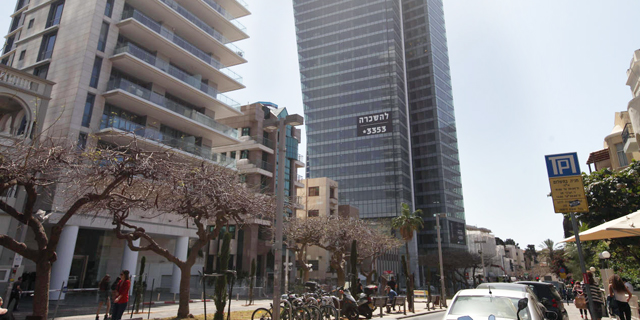 CTech's Monday Roundup of Israeli Tech News
Upcoming TASE IPO could net its international shareholders a 40% premium; Facebook COO Sheryl Sandberg to inaugurate company's new Tel Aviv space
Upcoming TASE IPO could net its international shareholders a 40% premium. In 2018, TASE sold most of its securities to five international funds. Now 31.7% is being offered to institutional investors and the public.
Read more
Facebook COO Sheryl Sandberg to inaugurate company's new Tel Aviv space. The new space will house activities and events for the local tech industry, as well as a program for mid-stage startups developing consumer technologies. Read more
Read more
Cybersecurity company BigID raises $50 million. BigID develops a data protection product that uses machine learning algorithms to track and guard enterprise customer and employee data.
Read more
Israel's Discount Bank selects Uri Levin as new CEO. Lilach Asher-Topilsky, the bank's CEO since 2014, was one of three Israeli bank CEOs to announce her resignation in recent months. Read more
Daniel Birnbaum steps down after 12 years as SodaStream's CEO. Birnbaum will continue as the company's chairman, while deputy CEO Eyal Shohat will take over Birnbaum's position. Read more
Oracle shuts down operations of Israeli subsidiary Ravello. The announcement comes a month after Oracle started laying off dozens of Ravello employees. Read more
This headset could treat migraines. Israel-based Neurolief has recently received European approval for its noninvasive, adjustable electronic headset, which uses nerve stimulation to control pain. Read more
Gene manipulation could reduce cow farts. Cow gassiness is responsible for approximately 25% of methane emissions in the U.S. Now, researchers have potentially found a way to reduce global gas emissions using microbes native to cows' guts.
Read more
Exclusion of Haredi Jews from workforce could cost Israeli market over $100 billion a year, official says. According to data by the Israeli Ministry of Finance, the employment rate among Haredi men has been in a downward trend in the past two years. Read more
Over 4 million tourists spent nearly $6 billion in Israel in 2018. According to a 15,000 tourists survey published by the Israel Ministry of Tourism, Jerusalem was the location most frequented by visitors, attracting 77.5% of all tourists in the country. Read more
Israel sees more E-bike injuries than electric scooter injuries, report says. Over 100 people were hospitalized due to electric bike injuries in Israel in the first quarter of 2019, 15 additional people were hospitalized due to e-scooter-related injuries, according to a new report by central Israeli hospital Sheba Medical Center. Read more