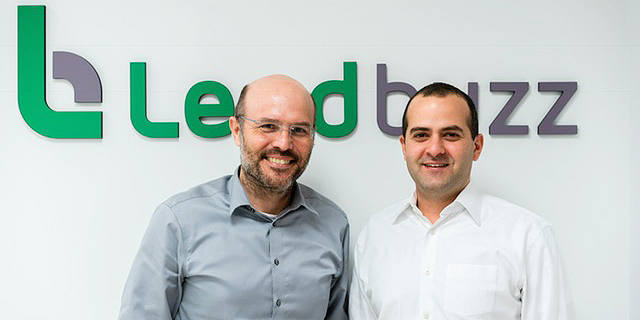 CTech's Tuesday Roundup of Israeli Tech News
One is home-grown, the other an outsider: Discount and Hapoalim's New CEOs; Auto loan company Lendbuzz raises $150 million in debt financing, equity
One is home-grown, the other an outsider: Discount and Hapoalim's New CEOs. Uri Levin is set to enter Lilach Asher-Topilsky's shoes as CEO of Israeli Bank Discount and Dov Kotler will inherit Arik Pinto as CEO of Hapoalim. These are the challenges they will face.
Read more
Auto loan company Lendbuzz raises $150 million in debt financing, equity. Lendbuzz partners with car dealerships to offer loans to consumers with sparse U.S. credit histories, such as international students and expats. Read more
Read more
Israeli candy maker Carmit wants to hemp up its chocolates. Hemp oil, which only has trace amounts of CBD, is being increasingly lauded for a variety of health benefits and Carmit is looking to tap international interest.
Read more
Israeli Presidents calls for free trade agreement during official visit to South Korea. In 2018, trade between South Korea and Israel amounted to nearly $735 million, a 20% year-to-year increase. Read more
Tel Aviv drops eight spots on Dell's Women Entrepreneurs index. Tel Aviv came in at 32 out of 50 on Dell WE Cities index, which ranks cities around the world according to their attractiveness to female entrepreneurs. Read more
Navigation app Waze to add female pronouns option in Israel. The second feature Waze revealed, available since Monday, is a toll pricing feature that is also available in the U.S.
Read more
PoV | Raising capital with equity: how expensive is expensive? Oron Maymon is the chief science officer at Tel Aviv-based Liquidity Capital, of Tel Aviv-listed investment house Meitav Dash Investments. Read more
Teva falls on pre-market trading after Morgan Stanley downgrade. Teva recently reached an $85 million settlement with the State of Oklahoma regarding its alleged role in the state's opioid crisis, but is still facing many more claims. Read more