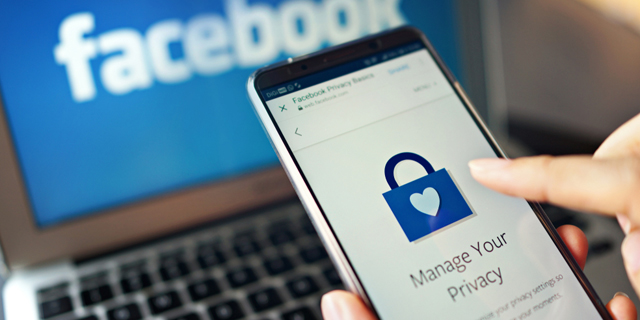 CTech's Thursday Roundup of Israeli Tech News
Israel's privacy laws dawdling will be catastrophic, says law researcher; Israeli Industry 4.0 companies raised bigger rounds in 2018, report says
Israel's privacy laws dawdling will be catastrophic, says law researcher. A recent $5 billion fine imposed on Facebook called attention to the privacy compliance—or lack thereof—of tech multinationals. When it comes to privacy, Israel remains far behind the rest of the tech world, and some tech executives are worried.
Read more
Read more
PoV | Where is Kåre Schultz? The Danish CEO was drafted to save Teva straight off the successful turnaround of pharma company Lundbeck. Since then, the Israeli company's market cap dropped by 66%, but Schultz has stayed mum.
Read more
Interview | Credibility is the most crucial quality for cloud services, says Google Cloud executive. Eyal Manor joined Google in 2007 and has previously worked on an array of products including YouTube and Google Ads, before transferring to the company's cloud division in 2016.
Read more
Biomed company BiomX merges with New York-listed Chardan Healthcare. BiomX develops customized therapies for conditions such as acne and inflammatory bowel disease.
Read more
Adidas scouts for Israeli technology and startups. A delegation of Adidas executives has arrived on a four-day visit to Israel to meet with local tech investors and entrepreneurs in fields of cybersecurity, AI, big data, and payment applications.
Read more
Israel greenlights first AI traffic light. The traffic light is set to be installed in the coming weeks at a busy intersection near Ben-Gurion Airport.
Read more
Genetic crop design company Evogene amends Bayer collaboration agreement. Israel-based Evogene uses computational predictive biology to develop novel crop strains and pesticides in a variety of domains, including agricultural chemicals and human microbiome-based therapeutics.
Read more
Auto machine vision startup Nexar launches interactive digital map. By connecting user-generated updates with Nexar's data from car cameras and sensors, the company's new map can warn drivers of real-time road hazards, construction zones, and missing road signs.
Read more
Israeli real estate company Azrieli Group enters data center market. Azrieli has acquired a 20% stake in Delaware-based data center company Compass Holdco for about $135 million.
Read more