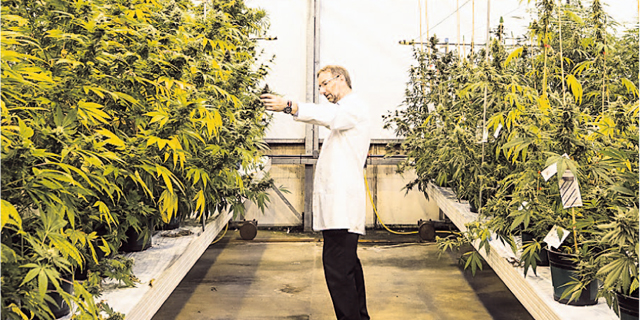 CTech's Sunday Roundup of Israeli Tech News
Inter-ministerial squabble delays Israeli export of medical cannabis; paving the way to Alzheimer's cure, one algorithm at a time
Inter-ministerial squabble delays Israeli export of medical cannabis. A disagreement between the ministries of health and finance on the question of controlling the price of medical cannabis is the latest barrier in Israel's long road to exporting cannabis.
Read more
Read more
Chinese Fund Neng Yang acquires Israeli dicing equipment company ADT. ADT develops and produces blades and machinery for the dicing of silicon-based integrated circuits, package singulation, and hard material microelectronic components.
Read more
Interview | Companies must invest in research unrelated to their product, says Facebook exec. With a PhD in machine learning, 36-year-old Antoine Bordes joined Facebook in 2014 after several years as a scholar.
Read more
The ties that bind: Ehud Barak's business network. An Israeli emergency response startup chaired by the former Israeli prime minister links U.S.-based businessman Andrew Intrater, one of the suspects of the Mueller investigation, and American multimillionaire Jeffrey Epstein, currently at the center of an underage sex trafficking scandal.
Read more
List | Forget travel agents, these 8 startups will help you book a hotel for cheap. Israel's travel tech sector is booming with new startups. These eight companies will help make your dream vacation more affordable.
Read more
Japan's Rigaku to acquire X-ray analysis startup XwinSys. XwinSys will serve as Rigaku's development arm in Israel. Rigaku is expected to invest $20 million in the company over the next five years. Read more
Bank Hapoalim loses deputy CEO-COO week after new CEO appointment. On Monday, Israeli Bank Hapoalim announced the choice of outsider candidate Dov Kotler as its new CEO. Now Erez Yosef, who was also in the running as an in-house candidate, has announced his retirement. Read more