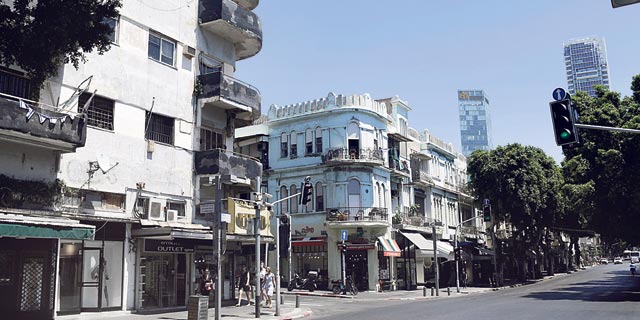 Tel Avivians Ask the City to Require Permits for Airbnb Operators
In Tel Aviv,the battle against Airbnb rentals has just gone one step forward. Tired of having their complaints to the city go unanswered, 12 residents filed a petition Monday to a Tel Aviv district court against the city, demanding it takes action against unlicensed Airbnb rentals
Lital Dobrovitsky
|
09:15 23.07.2019
Tel Aviv's residents are taking the battle against short-term Airbnb rentals one step forward. Tired of having their complaints to the city go unanswered, 12 residents filed a petition Monday to a Tel Aviv district court against the city and its mayor Ron Huldai. In the petition, the plaintiffs, represented by Meir Aharoni and Merav Tabib, demanded the court compels the city to require all professional Airbnb operators to get a business license as well as a nonconforming use permit. The plaintiffs also ask that Huldai and the city take legal action against anyone who runs a short-term apartment renting business without these two licenses.
Among the disturbances the plaintiffs named are noise nuisance in unreasonable hours due to parties; sanitation problems due to short-term tenants throwing trash in common areas, clogging the sewage systems, and causing damage to communal property; and excessive use of alcohol or illegal drugs. Such businesses also negatively affect the valuation of apartments located in the same buildings, they said.
The result is significant damage to the quality of life of permanent residents, the plaintiffs said, made intolerable by how commonplace short-term rentals have become. The plaintiffs further allege that the city is well-aware of the phenomenon but is not taking any action against it.