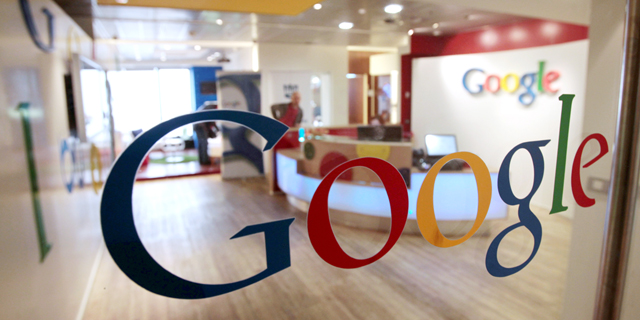 CTech's Wednesday Roundup of Israeli Tech News
Google wants in on 6,000 Israeli startups within the next 3 years, says exec; WeWork moves up IPO date to September, report says
CTech
: 2019-07-24T14:26:40..
Interview | Google wants in on 6,000 Israeli startups within the next 3 years, says exec. Matt Brittin, Google's president of business and operations, EMEA, spoke with Calcalist about the company's role in Israel's tech ecosystem, navigating regulation, and future plans. Read more
WeWork moves up IPO date to September, report says. Previous estimates put the company's upcoming initial public offering towards the end of 2019. Read more
Aeronautics stakeholder Israeli Aaron Frenkel looking to acquire satellite operator Spacecom. The Israeli businessman, who owns a 29.91% stake in the Israeli drone maker, recently made a second offer to acquire the satellite communications company at a valuation of $52.8 million. Read more
Former American Express CEO Harvey Golub backs banking software startup TradAir. Israel-linked TradAir develops and provides foreign currency and crypto trading software to banks and financial institutions.
Read more
PoV | The latest status symbol for Israeli kids is English-speaking preschools. While most of the Western world is busy teaching its kids Mandarin, Israeli parents spend thousands of shekels a month to send their kids to private English-oriented nurseries and kindergartens where they learn to name colors and sing Michael Jackson and The Beatles.
Read more
Malaysia-listed GHL partners with payment company Splitit. As part of the agreement, Splitit's installment payment service will be offered by more than 2,000 online merchants in Malaysia, Thailand, Indonesia, and the Philippines.
Read more
Medical cannabis company Together Pharma to expand into China. An unidentified Chinese corporation has invested $1 million in Tel Aviv-listed Together Pharma; the two companies will set up a joint 20,000-square-meter cannabis farm in China.
Read more
Flight and hotel booking startup Smartair raises $6 million. Smartair offers a search engine and price comparison service for flights, hotels, and car rentals. The company's platform also lets operators in other countries set up similar sites customized to their market.
Read more