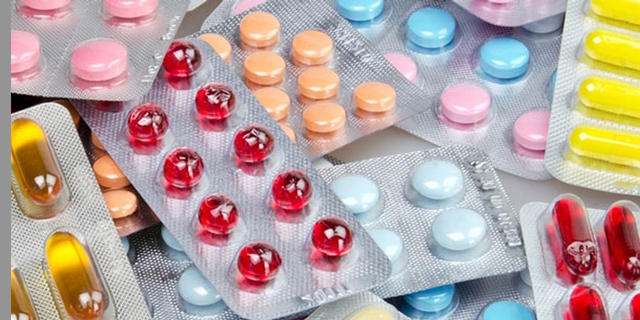 CTech's Thursday Roundup of Israeli Tech News
The medical market should focus on value, not price, says Medtronic exec; Former execs, directors, to pay Teva $50 million for part in bribery damages
The medical market should focus on value, not price, says Medtronic exec. Medtronic Israel country director Yaron Itzhari, who scouts the Israeli startup scene for potential acquisitions and investments, talked with Calcalist about the company's acquisition strategy, its special focus on Israel, and the current and future trends in the medtech industry.
Read more
Former execs, directors, to pay Teva $50 million for part in bribery damages. A recently reached settlement will see the Israeli drugmaker receive compensation for the fines it paid U.S. and Israeli authorities after being charged with conspiracy to violate the anti-bribery provisions of the Foreign Corrupt Practices Act in 2016. Read more
Read more
Travel booking startup TravelPerk raises $60 million. TravelPerk develops a free-to-use business travel platform that allows users to book hotel rooms and travel tickets, and manage itineraries, invoices, and loyalty programs.
Read more
Japanese insurer Tokio Marine partners with Israel's Harel Insurance. The two companies will work together to spot Israeli technologies that can be integrated into their services and to scout for potential investments and partnerships with Israeli technology companies.
Read more
Y Combinator to interview Israeli startups for winter cohort in Tel Aviv. YC is considered one of the leading accelerators in the world, counting companies such as Airbnb, Dropbox, and Reddit among its more than 2,000 graduates.
Read more
The Israeli company that produces the most sports video hours in the world. Pixellot's automated broadcasting technology can be found at FC Barcelona, Real Madrid, Chelsea Football Club, and FC Bayern München, but the company sees its future in high school sports.
Read more
Railway cybersecurity startup Cervello raises $4.5 million. Israel-based Cervello develops a service that continuously monitors the operational networks of rail and metro systems. Read more
Bird to start carding Israeli e-scooter users. The Los Angeles-headquartered electric scooter-sharing company intends to require a scan of users' ID cards or driver's licenses as proof of age.
Read more
Libra is exciting but could threaten governments and regulators, say fintech executives. Earlier this month, Citi hosted an event in Tel Aviv to discuss new payment methods and how people around the world would make purchases and collect payments in the future.
Read more