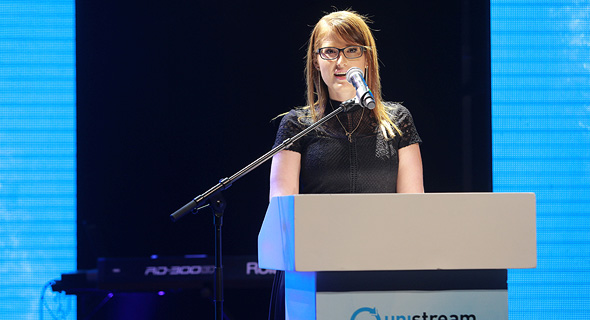 Winners and Losers of the Week: 4,000 Jewish and Arab Teens for Participating in Unistream's Annual Startup Competition
Selection of this week's winners and losers by CTech's Editor Elihay Vidal
Elihay Vidal
|
08:40 26.07.2019
This week's winners are: 4,000 Jewish and Arab teens for participating in Unistream's annual startup competition. Unistream, an Israeli nonprofit, operates a multi-year after school program aiming to impart underprivileged teens with entrepreneurship and leadership skills. The outstanding business award for twelfth-grade students was handed to Genie, a group from southern Israeli town Ashkelon, who developed a smart device that identifies when a diaper needs changing.
Read more
Home insurer Hippo for raising $100 million at a $1 billion valuation. The round, bringing Hippo's total funding to date to $209 million, was led by San Francisco-based Bond Capital. Existing investors Comcast Ventures and Miami-headquartered home construction company Lennar Corp. also participated in the round. Read more
This week's loser is:
Israeli defense contractor IAI for laying off hundreds of employees. A previous agreement with the workers' union, which expires in August, saw the state-owned company lay off 830 people and cut pay by 4%.
Read more
This week's data point: 6,000
Google is planning to play a meaningful role in the "lives" of 6,000 Israeli startups in the next three years. Today, there are nearly 7,000 startups active in Israel and, according to Matthew John Brittin, the company's president of business and operations in Europe, the Middle East, and Afrika, Google just wants to inspire all these startups and give them the confidence to recognize opportunities. Read more
This week's top deals: Retail analytics company Trax raises $100 million.
Read more
Travel booking startup TravelPerk raises $60 million.
Read more
Website building company Wix to expand operations to Japan.
Read more
Consumer lending startup Blender raises $22 million in debt financing, equity.
Read more
Business management startup VCita raises $15 million.
Read more
Alternative energy company EWP raises $13.6 million on Nordic IPO.
Read more
Flight and hotel booking startup Smartair raises $6 million.
Read more
Railway cybersecurity startup Cervello raises $4.5 million.
Read more
Volvo backs Israeli road traffic injuries analysis startup MDgo.
Read more