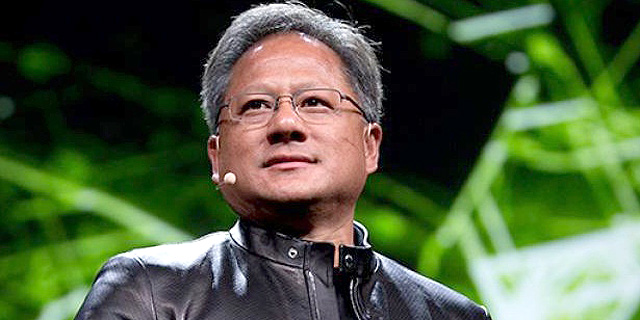 CTech's Sunday Roundup of Israeli Tech News
Intended to usher in the new age of medical cannabis, Israel's reform puts the breaks on everything; Just before Nvidia merger, Mellanox reports 132% increase in net income for Q2 2019
Intended to usher in the new age of medical cannabis, Israel's reform puts the breaks on everything. Two-thirds of patients have seen the price of their cannabis increase, growers and manufacturers are losing a piece of their pie to pharmacies, and Israel's Ministries of Health and Finance cannot find a middle ground.
Read more
Just before Nvidia merger, Mellanox reports 132% increase in net income for Q2 2019. The Israeli chipmaker ended the second quarter of 2019 with a GAAP net income of $38.4 million and an almost 16% increase in revenue.
Read more
Read more
Despite legislative measures, Israelis still opt to use cash. In Israel, cash transactions accounted for 6% of the gross domestic product (GDP) in 2018, compared to 8% in the U.S., 4% in both Canada and Australia, and just 1% in Sweden, according to a new report.
Read more
PoV | To boost the economy, Beijing sets out to become China's nightlife capital. In an effort to increase private spending, early-bird Beijing is extending nighttime subway service and paying businesses to stay open later.
Read more
Israeli retailer Fox bets on Amdocs founder's new startup Preciate. Based in the Tel Aviv suburb of Holon, Preciate develops facial recognition technology for retailers to provide information about the shopping habits of customers.
Read more
List | Israel's baby-tech boom: 9 startups for new parents. From better breast milk to baby sleep monitoring, here are nine Israeli startups that make caring for a newborn just a little bit easier.
Read more
Cannabis companies Therapix and Destiny to merge. The merged company will focus on Therapix's technology and assets pertaining to clinical-stage pharmaceutical applications of cannabis, and will include Destiny's genomics-based cannabis breeding techniques and development capabilities. Read more
Video enhancement startup Minute.ly raises $8 million. Minute.ly uses artificial intelligence tools to automatically analyze videos and create video teasers for publishers and broadcasters.
Read more
A third of serious cyberattacks in Israel in the past year went unreported, new report says. Since new regulations requiring companies and nonprofits to report on significant breaches came into force in May 2018, Israel's Privacy Protection Authority has handled 146 severe cybersecurity events, only 103 of which were reported by the organizations targeted.
Re
ad more