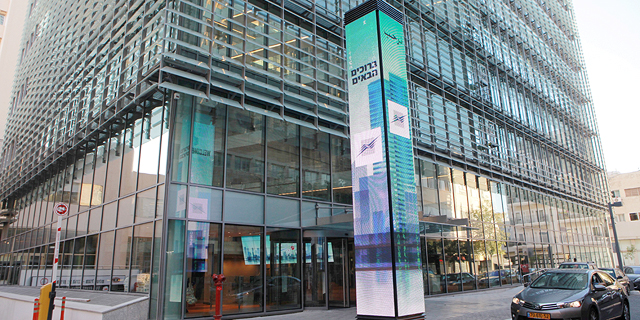 TASE Stock IPO Oversubscribed
The Tel Aviv Stock Exchange will be closing the pricing stage of its stock offering Monday
Raheli Bindman
|
08:44 29.07.2019
The Tel Aviv Stock Exchange will be closing the pricing stage of its stock offering Monday, and so far, demand seems to outstrip supply by five, according to people familiar with the matter who spoke to Calcalist on condition of anonymity. The exchange is offering a 31.7% stake, priced at NIS 7.25 ($2.06) per share for non-Israeli investors and NIS 6.75 ($1.91) per share in Israel, giving the exchange a total valuation of around NIS 700 million (approximately $198.5 million). While that gives the offered stake a valuation of around NIS 200 million ($56.7 million), demand currently sits at NIS 1 billion ($283.6 million), the people familiar with the matter said. Non-Israeli investors, mostly institutional investors, are expected to acquire most of the stock, leaving little for local players. The format of the offering means the identity of the investors will not be revealed in Monday's prospectus.
According to the agreement with the four funds that acquired the currently offered stake in 2018—Australian superannuation fund Sunsuper, Santa Monica-based Dalton Investments LLC, New York-headquartered investment bank Moelis & Company, and Denmark-based Novo Nordisk Foundation— If the final price is above NIS 5.51 ($1.56) per share, the funds and the exchange will evenly split the additional profit. The exchange is therefore set to make around NIS 35 million ($9.93 million) off the sale.
Around a third of the stake will be offered during the public stage Monday. As TASE CEO Ittai Ben-Zeev wants to ensure the general public participates in the sale, this stage is capped at NIS 30,000 (approximately $8,500) per investor.