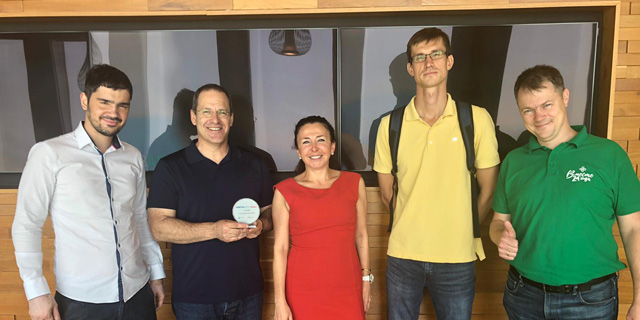 Russian Supermarket Chain X5 Partners With Location Analytics Startup Anagog
Anagog won first place at X5's retail tech competition held Tuesday in Tel Aviv, guaranteeing it a contract with the Russian retailer
Adi Pick
: 2019-07-31T12:56:41..
Anagog Ltd., an Israeli startup developing location analytics technology, has been awarded a contract with London-listed Russian supermarket chain X5 Retail Group NV, the former announced Wednesday. Anagog won first place at X5's Retail-Tech Challenge competition held Tuesday in Tel Aviv, guaranteeing it the contract. The details of the partnership were not disclosed. A spokesperson for Anna Moshe, the chairperson of the Israel-Russia Chamber of Commerce and the competition's organizer, told Calcalist that Anagog company executives will be flying to Moscow to sign the contract in the near future, but did not reveal further details about the collaboration, besides the fact that X5 will be piloting Anagog's technology at some of the retailer's locations.
Volkswagen subsidiaries Porsche and Skoda, as well as Stuttgart-based automaker Daimler AG have previously invested in the company.