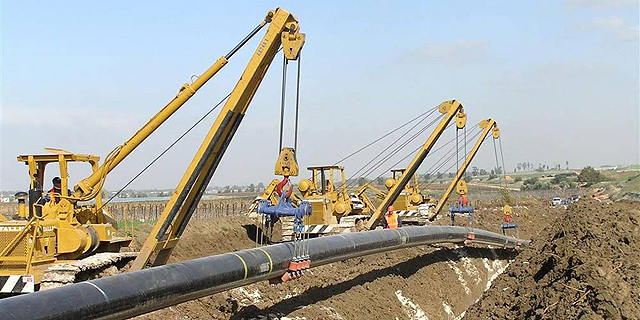 CTech's Thursday Roundup of Israeli Tech News
Security breach revealed personal information of Israeli toll highway users; Israeli state-owned gas transmission company sets out to break natural gas duopoly
Security breach revealed personal information of Israeli toll highway users. Files containing 2.9 million messages sent between May 2018 and January 2019 to 824,000 phone numbers by the operator of Israel's Highway 6 were stored on an unsecured server and recently uncovered by activist hackers. Read more
Israeli state-owned gas transmission company sets out to break natural gas duopoly. Israel Natural Gas Lines is promoting a plan to set up a new terrestrial gas pipeline to compete with Tel Aviv-listed gas company Delek and Texas-based Noble Energy.
Re
ad more
Read more
German submarine maker ThyssenKrupp partners with Israeli accelerator TheDock. As part of the agreement, theDOCK will serve as ThyssenKrupp's innovation arm in Israel and will scout for startups developing relevant technologies.
Read more
India's Zee Entertainment partners with video enhancement startup Minute.ly. Minute.ly uses artificial intelligence tools to automatically analyze videos and create video teasers for publishers and broadcasters.
Read more
Swiss Post and Israel Post partner to scout for Israeli startups. Startups chosen by the Israeli postal service will be invited to pitch their technologies to both organizations in September.
Read more
Health monitoring startup Hello Heart raises $12 million. Hello Heart develops a device that tests blood pressure and blood sugar levels and helps patients monitor their health, drug intake, and physical exercise through a dedicated mobile app.
Read more
Tomato-picking robot developer MetoMotion raises $1.5 million. MetoMotion's robot is also capable of performing other labor-intensive tasks in greenhouses, such as pruning and de-leafing.
Read more
Marketing company Webpals appoints Sheila Kagan as CEO. Founded in 2012, Webpals employs 400 people with offices in Tel Aviv, New York, and Seoul.
Read more