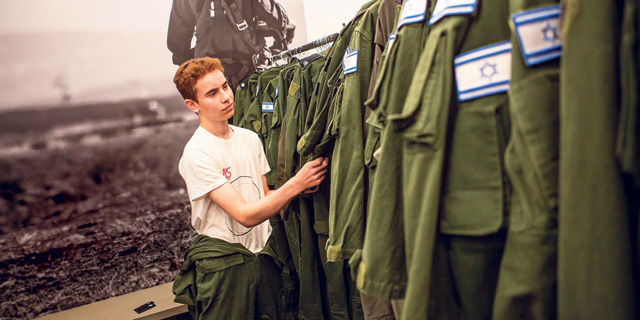 Fun and Games and Shooting Down Enemy Planes
In Israel, the new trend in summertime fun is military-themed summer camps and courses, with activities ranging from recreating famous air battles in an F16 simulator to countering military cyber attacks
Diana Bahur-Nir
|
09:59 02.08.2019
In a room located inside a central Israeli movie theater complex, kids in flight suits are attending a briefing. Their mission today includes flying south, over the Israeli cities of Ashkelon and Kiryat Gat, a course they will have to chart themselves. Their vessel is a state-of-the-art F16 fighter jet simulator developed by American aerospace manufacturer Lockheed Martin. Brigadier General (res.) Ilan Boger is giving the brief. As an Israeli Air Force (IAF) pilot and former squadron and airbase commander, he has given countless such briefs and debriefs to professional combat pilots. Now, he commends a group of summer campers at the Squadron, an air force-themed activity center operated by a group of former and current air force personnel.
"When I ask you a question, you will answer 'yes ma'am' or 'no ma'am,' is that clear?" she shouts. This newly formed kiddy squad's first order of business is to go down for five push ups.
Yadin Elbaz is the manager of the paintball field. In a recent interview with Calcalist, he explained that the activity is designed to make kids feel as if they are part of a "special forces" unit. They move throughout the day as if completing various stages of enlistment, are shown order drills, and face a military-style obstacle course. Older teens come for daily activities in a special set designed for urban warfare: densely-built houses, burned vehicles, and sniper posts. "Kids who play Fortnight all day look for real life activities that resemble the onscreen experience," Elbaz said.
Ami Niv's summer camp in the Israeli town of Hadera is the exception. It offers, according to the ads, Krav Maga training and other combat preparation to kids as young as seventh graders. Among the activities taught are self defense against cold and hot weapons, counterterrorism 101, and something called "aggression training."