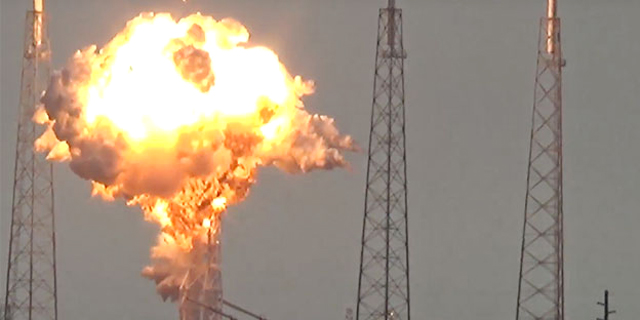 Israeli Satellite Operator Spacecom to Launch AMOS-17 on Tuesday
On Friday, Spacecom announced it is postponing the launch, originally scheduled for Sunday, by several days due to a malfunction in the SpaceX launchpad
Mickey Greenfeld
|
10:59 04.08.2019
Israel-based company Space Communication Ltd. (Spacecom) intends to launch its new satellite on Tuesday, August 6, SpaceX which is responsible for executing the launch announced in a tweet Sunday. The new date is still not official. On Friday, Spacecom announced in a filing with the Tel Aviv Stock Exchange that it is postponing the launch, originally scheduled for Sunday, August 4, by several days due to a malfunction in the SpaceX launchpad.
AMOS-17, intended to provide communication services primarily to Africa, was constructed to replace its predecessor AMOS-6 after it exploded on a SpaceX launchpad in August 2016. The accident cost Spacecom hundreds of millions of dollars in lost contracts, including a high-profile $95 million deal with Facebook.
Last week, Spacecom CEO
David Pollak said at a press conference
that Spacecom is in talks to provide communication services to an Africa-based client "comparable to Facebook" using AMOS-17.