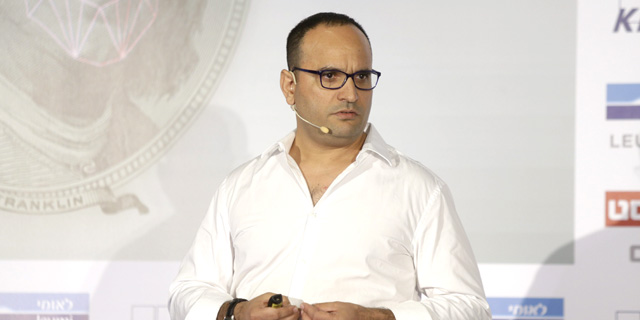 CTech's Sunday Roundup of Israeli Tech News
Fun and games and shooting down enemy planes; Nuvei completes $889 million acquisition of paytech company SafeCharge
Fun and games and shooting down enemy planes. In Israel, the new trend in summertime fun is military-themed summer camps and courses, with activities ranging from recreating famous air battles in an F16 simulator to countering military cyber attacks.
Read more
Nuvei completes $889 million acquisition of paytech company SafeCharge. The completion of the acquisition will see SafeCharge delist from the London Stock Exchange on Friday.
Read more
Read more
Israeli regulator signs off on Rafael-Aeronautics deal. The acquisition of the Israeli drone maker by defense contractor Rafael and partner Avihai Stolero was approved by Rafael's board in April, but Israel's Government Companies Authority had concerns regarding the ownership split between the partners and the high valuation given to the struggling company.
Read more
Got a new like on Facebook? It may be your friendly neighborhood tax investigator. The Israeli Tax Authority has recently started tracking tax-evading businesses using social networks. The incriminating data, it turns out, it right at their fingertips.
Read more
New regulations restricting micro-mobility companies come into force in Tel Aviv. The main restrictions imposed by the new regulations refer to where and how shared-bikes and e-scooters are allowed to be parked, placing full responsibility on the operating company and not on users.
Read more
The Israeli employment market: a timestamp. On Wednesday, the Israeli Ministry of Labor, Social Affairs and Social Services published a report for 2018, detailing the current state of the local employment market.
Read more
Interview | Suicide is a tendency, not a destiny, says suicide researcher. Danuta Wasserman, who is a professor of psychiatry and suicidology at Swedish medical university Karolinska Institute and the founder and head of the national Swedish suicide research and prevention center, spoke to Calcalist during a recent visit to Israel.
Read more
Nasdaq-listed Radware to scout for cloud security startups. The information security company is actively looking for acquisitions, chief financial officer Doron Abramovitch said in a Wednesday interview with Calcalist.
Read more
The smartwatch that will warn of cardiac arrest before it occurs. CardiacSense's watch-like device tracks factors like arrhythmia, heart rate, oxygen saturation, and blood pressure in users to identify early signs of a stroke or cardiac arrest.
Watch the video