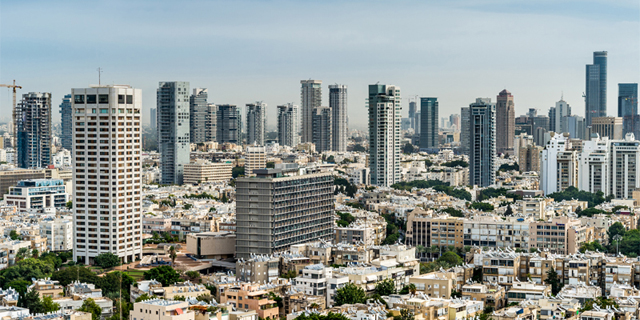 CTech's Monday Roundup of Israeli Tech News
An entrepreneur is like a professional basketball player, says serial entrepreneur Shlomo Kramer; S&P reaffirms Israel's AA- credit rating with a stable outlook
Interview | An entrepreneur is like a professional basketball player, says serial entrepreneur Shlomo Kramer. Kramer, who previously co-founded firewall pioneer Check Point, cybersecurity company Imperva, and anti-fraud company Trusteer, is the co-founder and CEO of Tel Aviv-based cybersecurity company Cato Networks. Read more
S&P reaffirms Israel's AA- credit rating with a stable outlook. The credit agency said Israel's economy is "diversified, competitive, and resilient," and that the country's main credit limiters are geo-political risks and government debt.
Read more
Read more
World's largest beer company AB InBev to scout for Israeli startups. Headquartered in Leuven, Belgium, AB InBev owns around 500 brands, including Beck's, Budweiser, Corona, and Stella Artois.
Read more
Israel's Defense Ministry demonstrates new autonomous armored vehicles. Dubbed Carmel, the new vehicles are intended to replace the Merkava tank, Israel's main battle tank for the past three decades. The lightweight, self-driving vehicles come equipped with artillery capabilities.
Read more
To resume growing medical cannabis, Tikun Olam founder must give up control. Until recently, Tikun Olam controlled half the Israeli medical cannabis market, but new regulations left it behind.
Read more
Cannabis pharmaceutical outfit Nextage wants to raise $15 million in Canada. The company, which is currently in the process of merging with Tel Aviv-listed Micromedic Technologies, intends to use the funding to build a manufacturing facility for its products in Israel and to continue developing its pipeline.
Read more
Can-Fite BioPharma signs South Korean distribution agreement for psoriasis treatment drug. The agreement, signed with pharma company Kyongbo Pharm, is contingent upon regulatory approval for the drug, currently in phase 3 clinical trials.
Read more