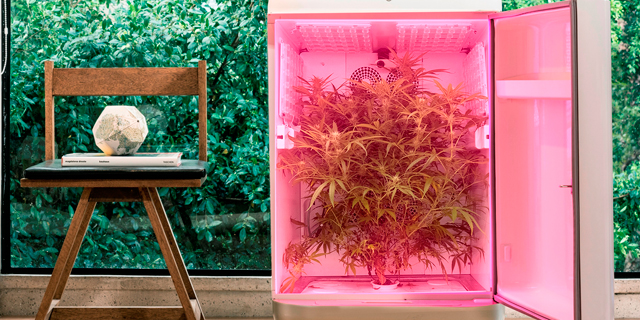 Seedo to Offer Consumer Leasing on Home Cannabis Farming Device
Seedo develops an automated device approximately the size of a mini-fridge for farming cannabis at home under controlled conditions
Tzally Greenberg
: 2019-08-06T12:18:46..
Israeli startup Seedo (incorporated as Eroll Grow-Tech Ltd.) intends to offer its home cannabis farming device under consumer leasing agreements, the company announced Tuesday. Founded in 2013, Haifa-headquartered Seedo develops an automated device approximately the size of a mini-fridge for farming cannabis at home under controlled conditions. The device uses computer vision to analyze the state of the crops and determine their needs. The company is traded on the OTCQB market.
announced
it was accepted as a registered vendor on the United Nations Global Marketplace (UNGM).