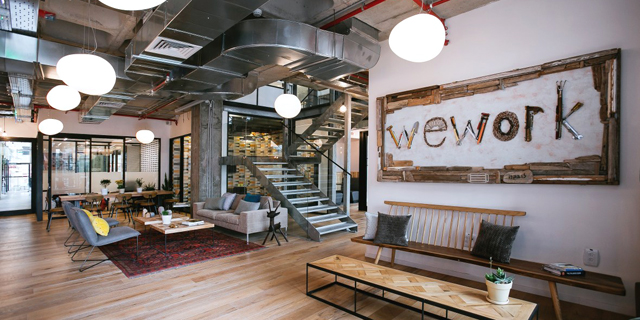 CTech's Thursday Roundup of Israeli Tech News
WeWork's prospectus: no big reveals, but the devil is in the details; Y Combinator to interview startups in Israel next week
WeWork's prospectus: no big reveals, but the devil is in the details. WeWork's IPO prospectus, published Wednesday, shows that the company's losses continue to grow, but its revenues are growing even quicker. Will that be enough to sway investors?
Read more
Y Combinator to interview startups in Israel next week. The Mountain View, California-based accelerator is coming to Israel because the company doesn't receive many applications from Israeli companies, Aaron Harris, a partner at YC, said in a Wednesday interview with Calcalist. Read more
Facebook must win public's trust ahead of Israeli election, says Sheryl Sandberg. Facebook's chief operating officer launched the company's new Playground hub in Tel Aviv Wednesday.
Read more
Why flip burgers when you can write code? Israeli teens get tech summer jobs. In light of the ongoing talent crunch in the Israeli tech sector, companies are attempting to utilize an untapped resource: their employees' offspring, with some offering paid internship programs during the 10-week summer vacation.
Read more
List | From sea waves to processed CO2 emissions: 5 Israeli companies developing clean energy solutions. It is hard to ignore the implications of our dependency on pollution-generating, global temperature-changing fossil fuels; some Israeli startups are trying to create greener, more sustainable alternatives.
Read more
Nice awarded $137 million contract with Federal Aviation Administration. Per the agreement, Nice will provide the FAA with tools to enable faster incident response and greater visibility into incident data, to improve the safety of air transportation in over 770 sites.
Read more
Business management startup vCita buys email signature company WiseStam. Last month, vCita completed a $15 million funding round, bringing its total funding to date to $30 million.
Read more
Denso partners with smart mobility startup NoTraffic to make intersections smarter. NoTraffic develops a system for real-time traffic management in urban environments, based on a network of plug and play sensors and real-time communication between vehicles and traffic lights.
Read more